Throughout the Coronavirus crisis of the past seven months, businesses have had to show where their values truly lie. From work from home policies to testing coverage to pivoting production for much-needed sanitation supplies, some companies were able to stand out by showing they care more about the wellbeing of their employees than making a profit. Not only is this attitude morally commendable, but in the long run, it can actually help companies maintain customer loyalty.
The Employee + Customer Connection
Did you know that improved employee wellbeing can actually lead to higher levels of CSAT (customer satisfaction)? A study from Glassdoor found in 2019 that there is a strong relationship between reported employee happiness and customer satisfaction. Below is a quoted excerpt from their writeup in the Harvard Business Review:
"We found that each one-star improvement in a company's Glassdoor rating corresponds to a 1.3-point out of 100 improvements in customer satisfaction scores — a statistically significant impact, which was more than twice as large in industries where employees interact closely and frequently with customers."
In addition to the Glassdoor study, researchers published a piece, also in 2019, in the Journal of the Academy of Marketing Science showing similar findings. They found that for industries with high levels of customer-employee interaction (such as retail or hospitality) employee satisfaction strongly impacted customer satisfaction and that this could even affect re-patronage intentions (ie intent to purchase again) for regular customers.
Takeaways from 10 COVID-19 Business Leaders
Now that you understand the connection between employee wellbeing and CSAT, take a look at the infographic from Chattermill below to learn how 10 companies prioritized their employees, customers, and community during a crisis. It also includes tips for ensuring continued employee health in a remote world, such as organizing regular coffee "dates" via Zoom and making time for non-work-related employee bonding.
Small business owners should take note of these strategies and try to emulate them to make sure they're taking care of employees during this time, and by extension, ensuring their customers remain satisfied! Check out the visual guide below: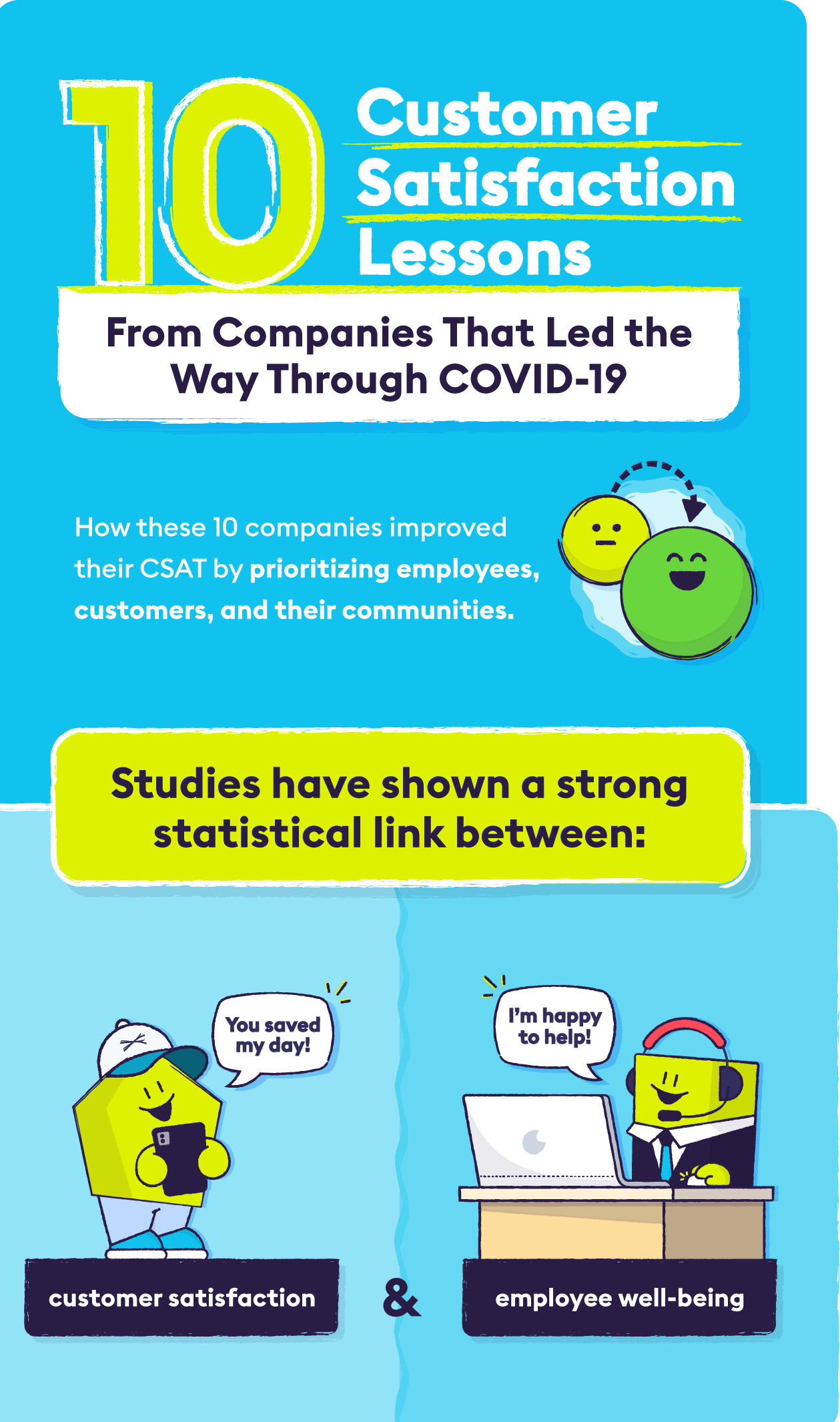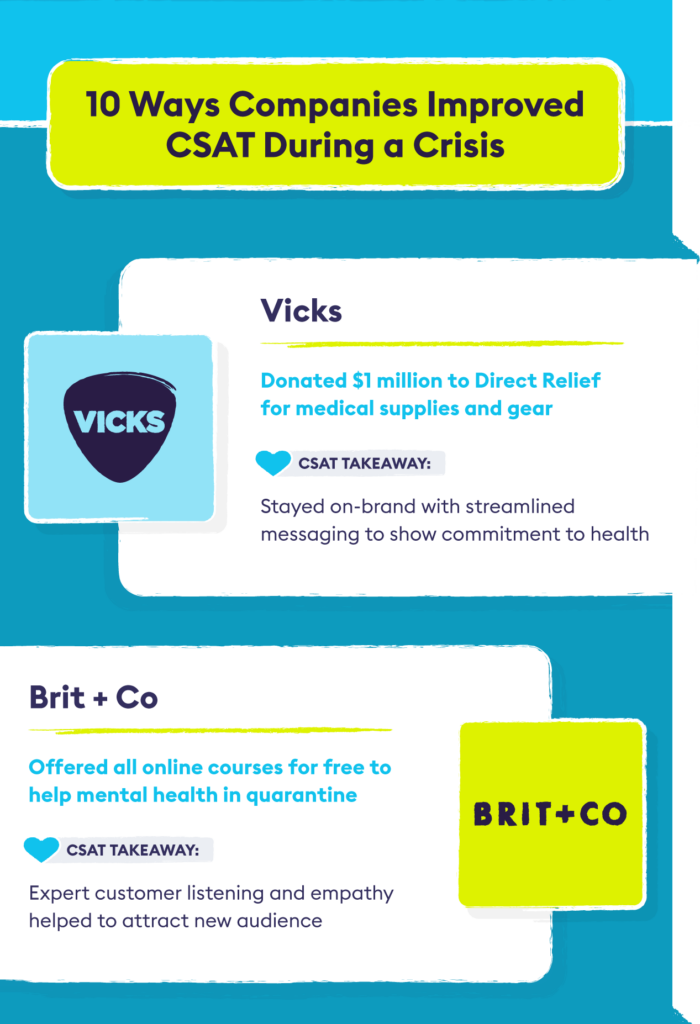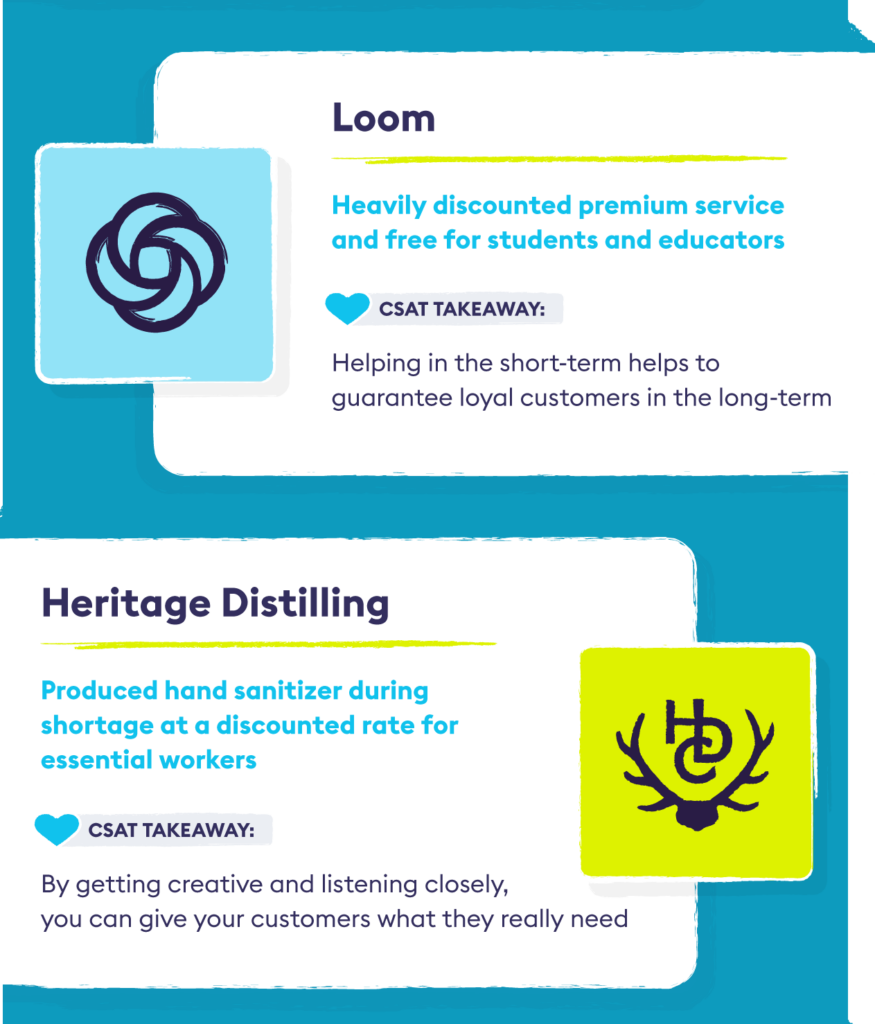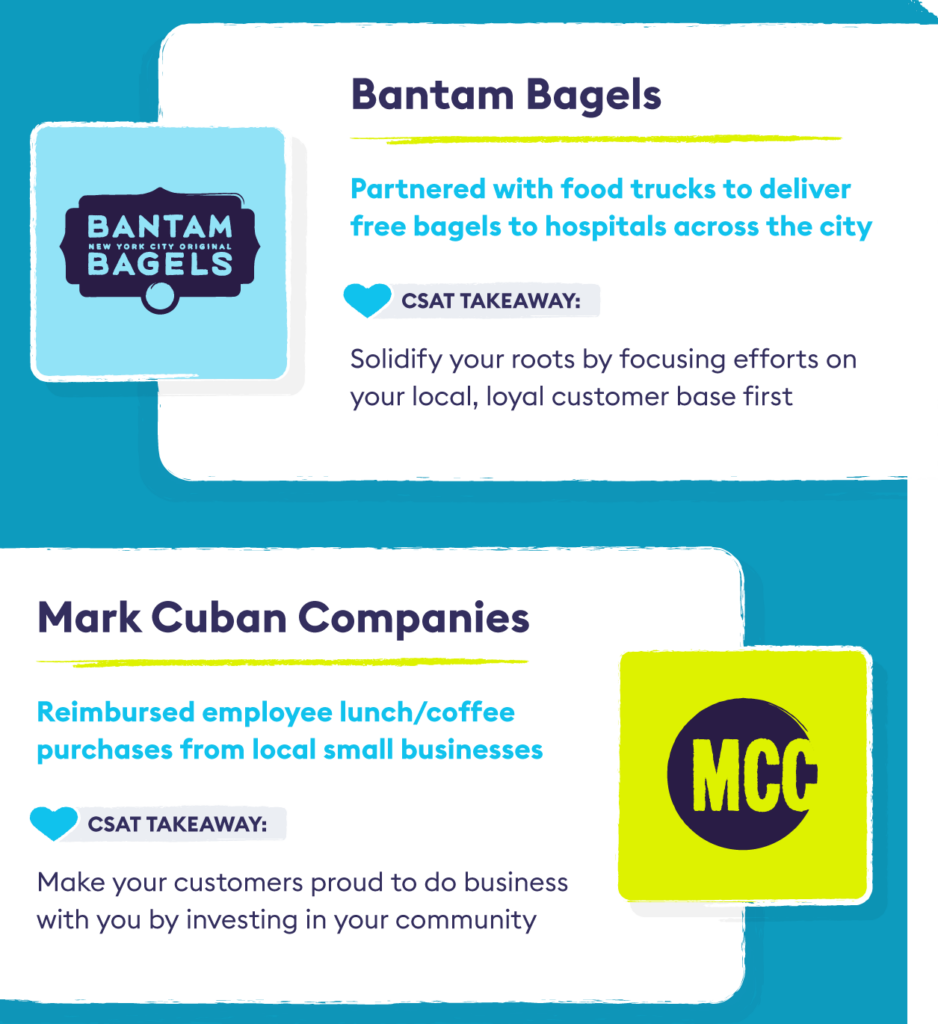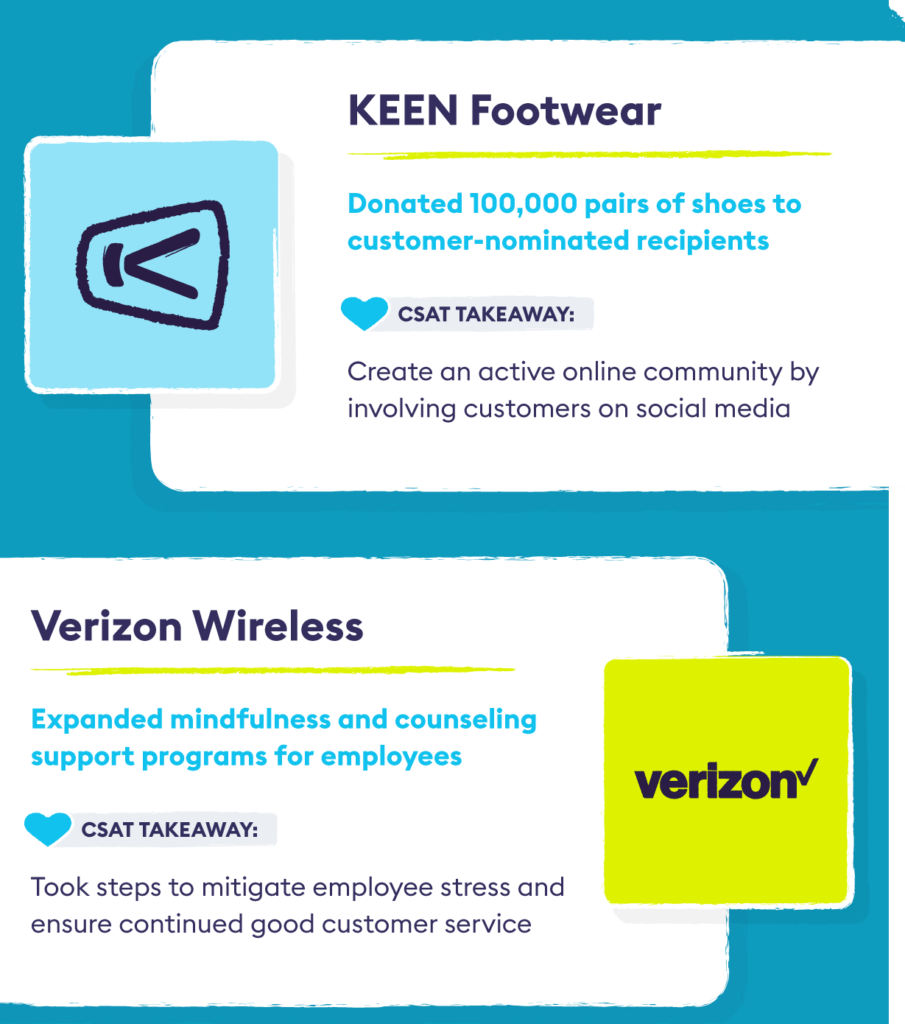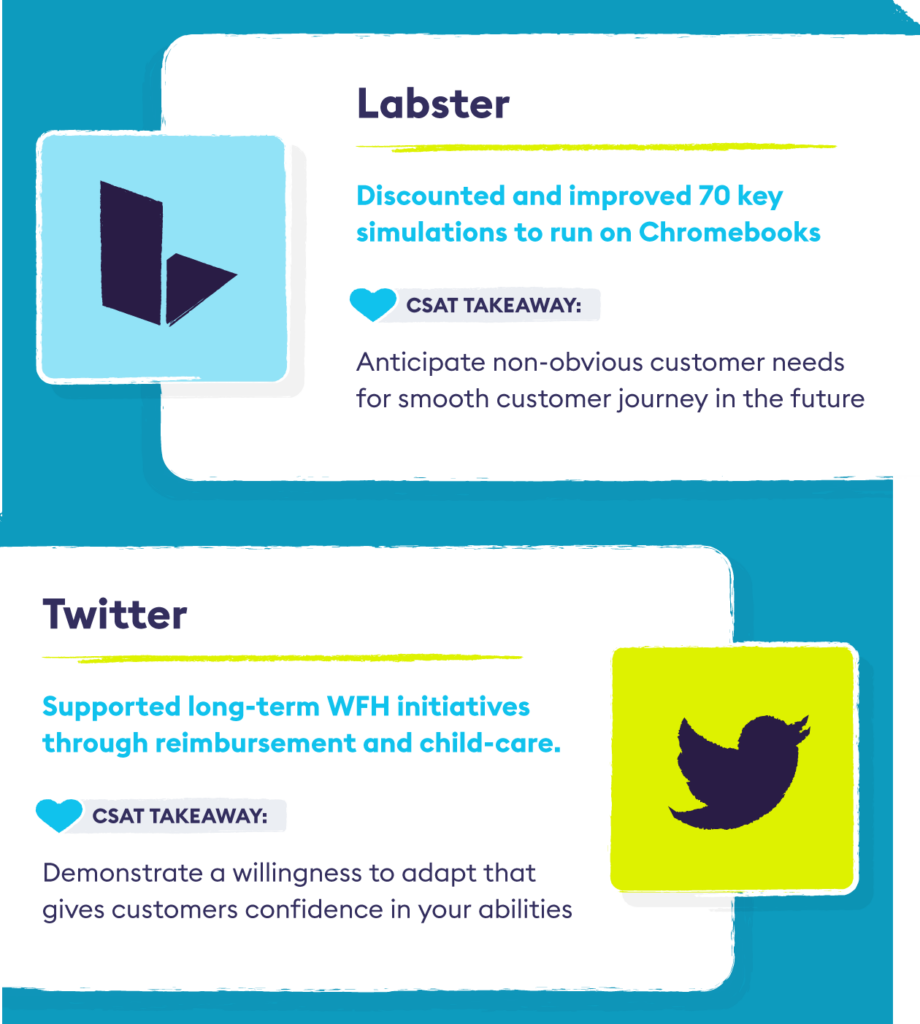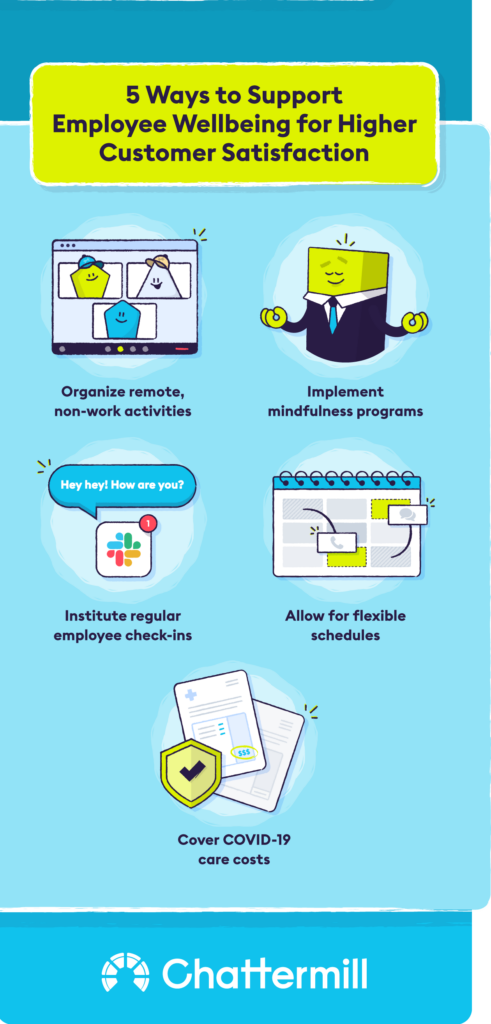 Original post published on Chattermill.