The advice of experts on how to start let it happen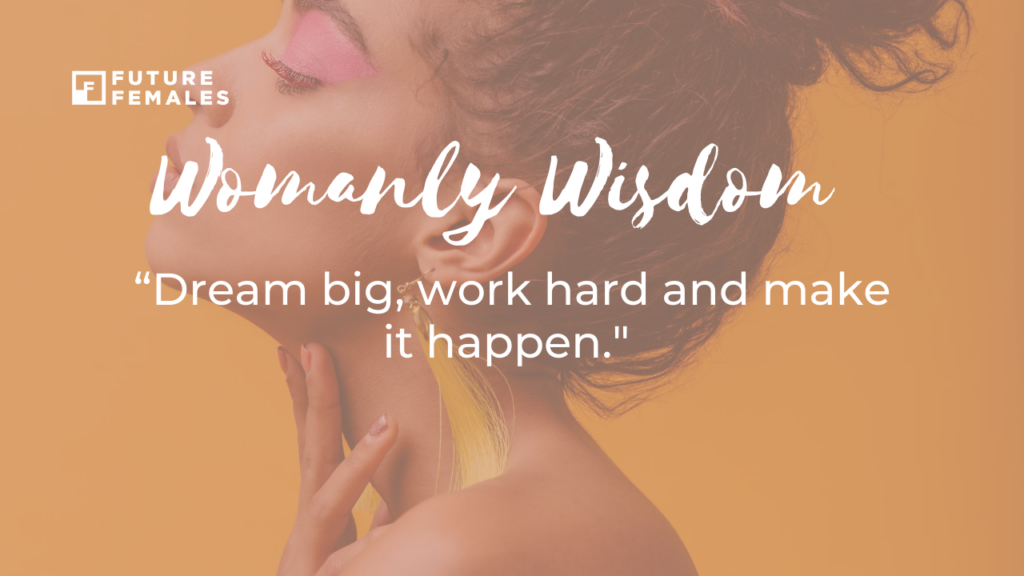 At the beginning of this week, Future Females hosted a 2-day virtual summit. It was designed to connect entrepreneurs with business experts and leaders who can help them get unstuck and take effective action towards achieving their most ambitious goals (The given advice about how to start let it happen). The summit consisted of 13 speakers sharing their expertise with over 9,000 attendees. As well as a series of virtual networking events, a holistic yoga session, and casual evening 'wrap-up' drinks. Plus an off-line event hosted in Utrecht which was the headquarters of where the summit was being run from. We were lucky enough to have the brilliant Tess Bennett writing for us over the two days. She expertly summarised a few of the key sessions:
Rolene Strauss: Using your time to strengthen your self-confidence 
The Future Females #MakeItHappen Summit kicked off with an inspirational presentation from Rolene Strauss on more effectively managing your time to build self-confidence. 
Rolene shared her top tips and tricks for time management. Starting on a Sunday night there are five steps to getting organized for the week ahead: 
Start with the future in mind. Start your weekly time management session by thinking of your life purpose and your values – these are your compass. Looking at the bigger picture helps guide us in the right direction. 

Brainstorm. Look at each area of your life and identify your goals for the next week.

Prioritize! Use the Eisenhower matrix to categorize your to-do list into four categories: important & urgent (do it now), important but not urgent (schedule it), urgent but not as important (delegate), not important or urgent (why are you doing it?) 

Plan your week in advance by putting your to-do list on your calendar. 

Recommit. If at the end of the day you didn't get through your to-do list, then recommit and put those items back into your diary for tomorrow or next week. 
Rolene says we need to realize what we want to spend our time on. Comparing yourself to others, or what society expects you to be, is a major waste of time! Instead, we should spend our time on projects which build self-confidence.  
Self-confidence is like a bucket, slowly being filled or emptied by four taps 
Mastery experiences: repeatedly reaching goals – big or small – fills the self-confidence bucket, while repeated failure drains our self-confidence. Find a way to build small goals and then acknowledge the wins! 

Secondary experiences: when you see your role model overcome an obstacle you also face, you are also experiencing that success. 

Social and verbal persuasion: words of encouragement from those you surround yourself with can be a major boost to your self-confidence. Self-talk is even more important – what are you telling yourself every morning when you wake up? Be careful who you surround yourself with and what you say to yourself. 

Physical & mental wellbeing: focus on what you can control. What can you do today to build your physical and mental wellbeing? For example, a good night's sleep, exercise, eat well or meditate. 
A final point: Learn to say no 
"When it comes to saying no I always try to think of it as when I say 'yes' to something I am indirectly saying 'no' to something else," Rolene says. Remember our time is a limited resource and it's a misconception a lot of us have is that saying 'no' is being rude. Rolene's advice is to use your weekly time management session to think of things you are going to have to say no to in the week & prepare for them in advance.  
Interview with Lucy Johnston 
Gold Coast businesswoman of the year Lucy Johnston shares how her catering business TCLH is how it's weathering the COVID storm, and how she keeps up with running her business while studying for an MBA and diploma of accounting.  
Her first piece of advice is to make yourself irresistible to your clients, even if it means taking a short term financial hit. For example, the company stopped charging its client's staff penalty rates but kept paying it's employees' penalty rates out of their own budget. There's also the added cost of supplying single-serve packaging instead of buffet-style meals to comply with social distancing rules. "In a financial sense it's been a hard hit, but for the business as a whole, being able to navigate through this, keep our staff and keep our relationships with our clients it's been amazing for the business overall," Lucy says.  
Routine is super important

Lucy wakes up at 5 am and gets to the office at 6 am. From 6 am to 8 am are her "golden hours" when she can focus on the important stuff. After 9 am she makes herself available to handle whatever comes up during the day. The early start means learning how to get ready quickly in the morning; Lucy has condensed her full hair and makeup routine into 25 minutes! 
Sticking to deadlines 
While sticking to deadlines can be a challenge, it's easier if your tasks align with your life goals and who you want to be. Lucy says, "Whatever that goal is, it's not going to be something I achieve in three months, it's going to be something I sustain for the rest of my life."  
Favorite productivity app: Asana.
Life motto: Work hard and be kind.  
Advice to entrepreneurs and aspiring entrepreneurs:
"

Back yourself until you get to where you want to be because it will happen, you just have to keep believing in yourself."  

"It's important for people to set an example for others. Even if you are new to an industry it's important that you behave like the person that you would want to do business with. Be what you want to see in everyone else."  
Kelly Lundberg: Eat, Sleep, Breathe your personal brand 
Business mentor and style expert, Kelly Lundberg chats about her approach to business and shares how she works with entrepreneurs to help them build their personal brands. 
On getting started: Don't be put off if you don't have all the details yet, just take the first step! Kelly knew what she wanted to do at age 24, but she didn't know how to do it, so in 2005 she left her cabin crew job to launch the Middle East's first personal shopping and styling agency. "I had zero ideas on how to run a business and what it really required, but that's the aspect of launching a business is about doing it, rather than reading it in a book," Kelly says. Over the years you will learn, immerse yourself in personal development and discover what works for you.  
On setting goals & achieving them: Write down your 3 to 6-month goals and then put them into a script or a desire statement, written as if it's already happened. For Kelly's mentees, it is an incredibly powerful way to make their business journey or personal brand tangible. 
On overcoming fear & being authentic: Promoting your personal brand is like learning any new skill, at first it won't feel comfortable. And it takes years to feel really comfortable in front of a camera. 
Building a personal brand is a long term investment and is more important now than ever. The world has become more competitive in the last 6 months but it's also become more real and people need to be able to feel like they can connect with you. 
"So many people hide behind their business and what sells is them and their authenticity and realness and people need to be able to connect with that," Kelly says.   
Your homework assignment: Google yourself, what comes up about you, and are you happy with that? What else can you be doing if there's not enough out there – what can we do to be building your brand? 
Day Two 
Lily Wu: How to start a business from nothing 
Hear how Singapore-based entrepreneur Lily Wu started two side hustles with no resources which eventually grew into 7 figure businesses. 
Business is about problem-solving.
The businesses Lily started were solving her own problems. It turned out her friends had similar problems and they would pay her to solve them for her. When getting started with no funding, the best way is to get people to pay you to solve their problems, rather than sending out a survey asking 'would you buy this?'  
Aim for evolution, not perfection 
Lily says: "I think a lot of times people think their product has to be really perfect from the beginning and they are not happy to start until it's perfect. But honestly, you just have to start somewhere and iterate and it will end up completely different."
Advice for starting?
Starting a business doesn't mean having to raise VC capital from or spending $30,000 buying stock and building a beautiful website; Those things will come later on and aren't necessary for starting a business. 
Limitations will make you more creative. How little money can you actually spend to make this into a reality? 
Leverage whatever advantage you have. If you are starting from scratch, use whatever you have available to you, your first customers could be your friends and family – grow from there.   
Make a product and see if anyone wants to buy it, then work it out. It can be really really simple like learning to sew masks. 
Nick Haralambous – Start Now  
In the Day 2 live session focusing on energy, Nick Haralambous shared his top advice for starting a side hustle, even if you've got no idea where to start.

After 20 years of experience building businesses, Nick wrote a book in lockdown to share the lessons he has learned. He then turned the book into an online course and then a 2-day Masterclass. Here are his top tips: 
Number one: Don't feel pressure to start a side hustle. It's ok if your version of 2020 is to just make it out alive. 

If you want to start and you are scared of failing to remember that you'll never be younger than you are today. If that's how you see the world, then today is the day you should start. 

Reframe the way you look at failure. If it doesn't kill you then you haven't failed, you've learned a lesson. 

If you don't have an idea for a side hustle think about what you are really good at. Can you teach someone a language? See if there are any friends, family, or fools who will pay you for one of those skills. 

You don't need to reinvent things. Just do them cheaper, faster or better. 

You have to work in small increments. A mistake early founders make is trying to protect things, but the more incremental failures you have, the more likely you are to adjust and succeed. 
Nick says, "During this pandemic, I've seen so many people flourish in the face of this adversity that I now understand fully the responsibility is yours. There are endless excuses, endless reasons not to start something, there are endless reasons why you might fail, but the buck stops with you, with your own life."
Remember: There are still four months left in 2020! How do you want to walk into 2021?   
Jenny Costa: How a start-up tackling food waste raised £2 million for condiments 
Jenny Costa, founder of Rubies in the Rubble, shared her story of establishing the sustainable food brand which makes condiments from fruit and veggies which would otherwise be discarded. 
Her advice for entrepreneurs: 
The biggest thing you need to solve when you are starting any business is figuring out if there's a demand for your product or service. Rubies in the Rubble started selling at a farmers market and sold out by 2 pm.

When she was just starting out, Jenny was given the advice to put her all into it; don't call it a side hustle because if you fail you'll fail fast and if you don't you'll always wonder what could have been if you'd tried a little bit harder. 

Not having money forces you to be nimble and creative. Some of the most memorable things Rubies in the Rubble have done were when they had zero cash. 

In 2019 the company was in the middle of raising £1.2 when the largest investor pulled out. Burning through cash, Jenny wasn't sure if the business would survive. She decided to be open with the team about the position the company was in. The team launched an equity crowdfunding campaign and raised £2.1 million within 3 weeks. 

Although it wasn't part of the plan, Rubies in the Rubble came out the other side with a stronger community. They now send products to their investors to taste test, who are blasting it across Instagram because they feel like they have ownership in the brand. 

In the world of food waste and food sustainability, there are so many opportunities for entrepreneurs (and the consumer demand is there.)  
This summit was amazing and gave us such valuable insights. We'd like to say a big thank you to all our incredible summit speakers, and also to our sponsors, UK-South Africa Tech Hub and Payfast, without whom this summit would not have been able to happen.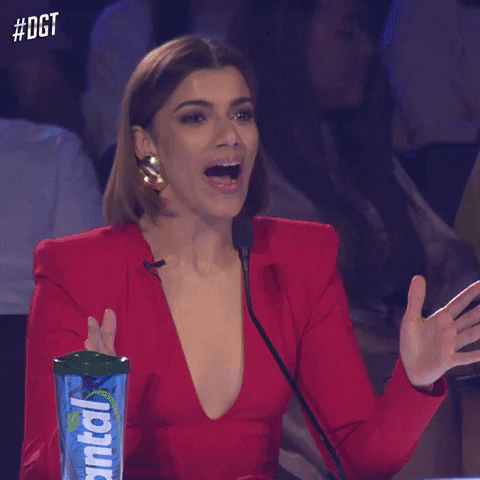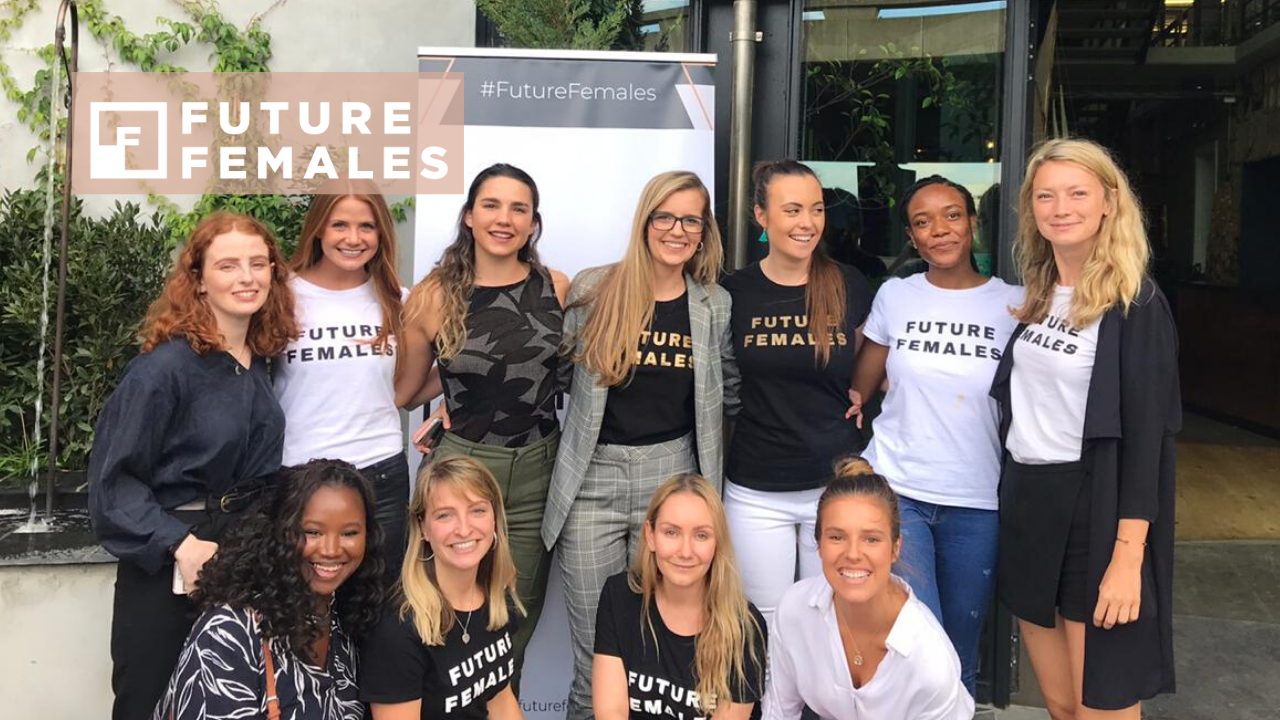 The Future Females movement was founded by Lauren Dallas and Cerina Bezuidenhout in August 2017, to increase the number of and success of female entrepreneurs across sectors. We are the go-to destination for the key resources (community, inspiration, business skills development and education, and support) that women need to start and grow successful businesses.  With Future Females, women are empowered and supported to create, to fail, to learn, to retry and to ultimately win.
The advice of experts on how to start let it happen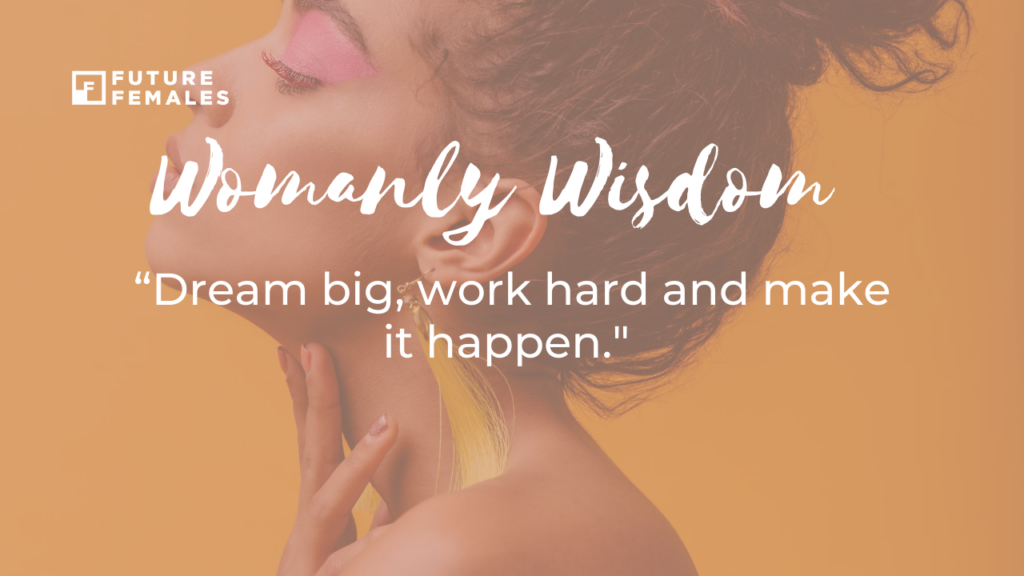 For many years now, the Millennial workforce has been consistently changing the way we work in more ways than one. As noted by NBC News, aside from raising awareness over various topics such as employee and workplace well-being, work-life balance, and flexibility, this new generation of professionals has also made it the norm for managers and company leaders to provide a steady flow of feedback.
This reality has eventually led to the emergence of hundreds of millions of resources on the different ways to give effective feedback. Unfortunately, the same cannot be said about being on the other end: there just isn't enough information out there on how to receive feedback well. That being said, here are six tips that can help you get the most out of all the feedback you receive:
1. Handle your emotions offline 
We can't help it if certain comments make us feel certain ways -- we're only human after all. However, your emotional response is yours and yours alone to deal with. To ensure that you are capable of addressing every piece of the feedback with determination and an open mind, get negative emotional reactions out of your system through simple breathing exercises.
An article by Pain-Free Working explained how exercises like deep breathing, the 4-7-8 breathing technique, and the lion's breath technique can help release tension in the head, promote relaxation and improve your mood in just a few minutes.
2. Identify good intentions 
Taking in criticism or feedback can be hard -- no matter how meaningful, constructive or true it may be. However, it is something you must overcome in order to become better at receiving feedback. Again, you have to remember that the person giving you an evaluation isn't out to get you and intentionally hurt your feelings. They are there with the intention to help you see points of improvement.
3. Actively listen
Whether you are listening to a talk or participating in a class, the only foolproof way to learn as much as you can is by listening actively. This undeniable truth also applies when taking in feedback. When the other person is sharing his or her feedback with you, make sure to listen closely. Let the person share their complete evaluation, without interruption. Avoid analysing or questioning each and every comment, and instead, focus on trying to understand what the other person means and the perspective they are coming from. Once they are done, The Muse suggests repeating back the comment to ensure that you got everything right.
 4. 
ASK QUESTIONS
In addition to repeating the other person's comments, it would also be in your best interest to ask questions if there are parts that you weren't able to fully grasp. Asking questions will not only show how willing you are when it comes to understanding their assessment. This simple act can also help you have more clarity, get to the root of the issues raised and have access to some possible solutions for addressing said issues.
5. Learn from each feedback
Even if the feedback you've received is unfavourable, there is surely still something you can learn from it. Just like how you would try to 'Overcome Failure', ask yourself why you got such commentary. Then, use that knowledge to further improve your work and to ensure that the next feedback you'd get will be much better.
6. CIRCLE BACK
As the old saying goes, actions speak louder than words. With that in mind, after making sense of the feedback you've received, make sure to work on the items mentioned and issues raised. It would also be a good idea to circle back with them to see how things are going from their perspective. Doing so will not only strengthen your relationship with them, but also provide you with an opportunity to get more feedback.
Feedback can be thought of as two-way streets. Meaning to say, in order for it to be as effective as it can be, the giver should know how to offer meaningful comments while the receiver should know how to receive assessments well.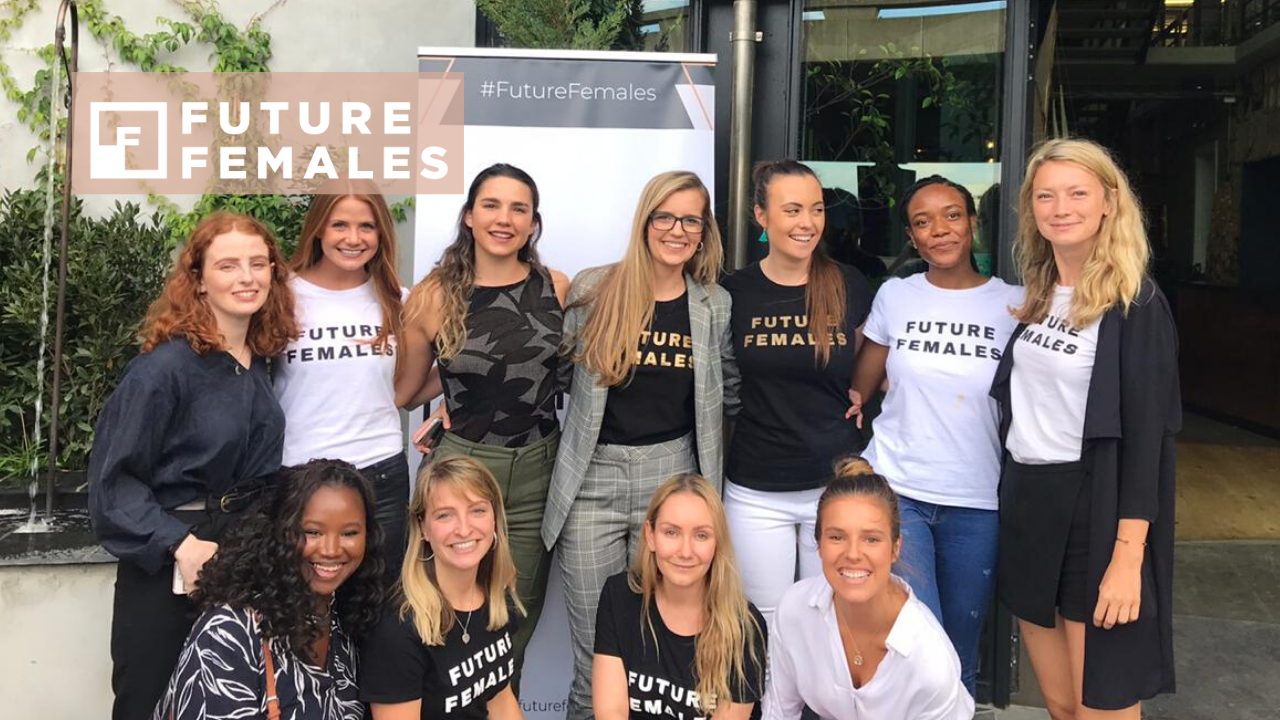 The Future Females movement was founded by Lauren Dallas and Cerina Bezuidenhout in August 2017, to increase the number of and success of female entrepreneurs across sectors. We are the go-to destination for the key resources (community, inspiration, business skills development and education, and support) that women need to start and grow successful businesses.  With Future Females, women are empowered and supported to create, to fail, to learn, to retry and to ultimately win.