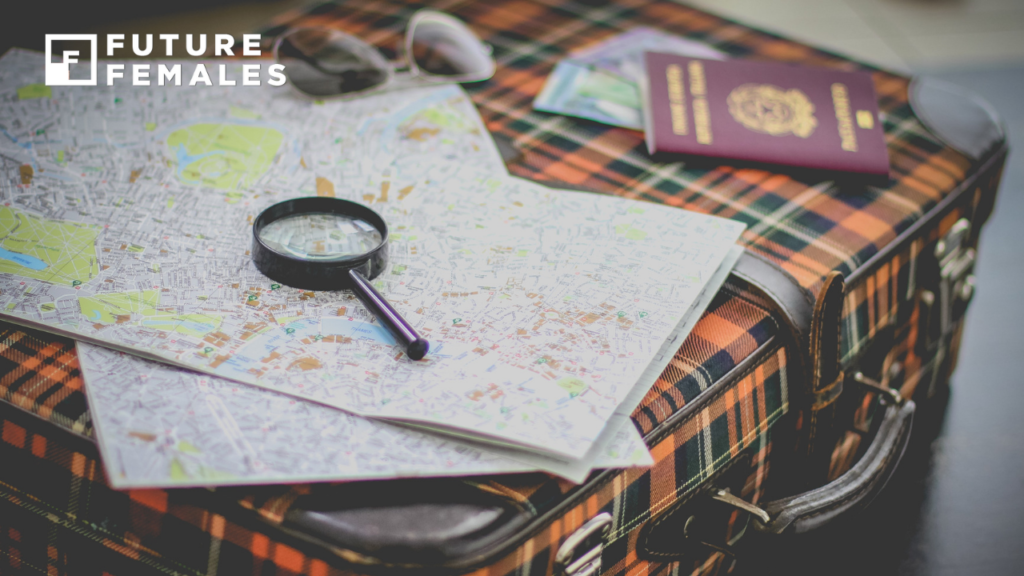 Starting A New Chapter: What It Is Really Like to Move Abroad
If you could live anywhere in the world, where would it be? It's a question that pops up with increasing frequency at this time of year. When Christmas has come and gone with alarming speed, and the cold, bitter days of a traditional English January have truly set in. When you can't remember what it is like to wake up in daylight, and you walk to work with frozen hands stuffed into coat pockets and your scarf pulled up to your eyeballs. When you start wearing tights as an extra thermal layer beneath your jeans and no one seems to comment that you're 'looking well' anymore. When every conversation you have revolves around being cold, feeling cold, looking cold, having a cold, and swapping tips to avoid
getting a cold, it comes as no surprise when you start to think, "This is grim. I shall move abroad."
But where to start? It's all very well dreaming about booking a one-way flight to Peru, but realistically, don't you need to make some kind of plan? What about work? Can you speak the language? Do you know anyone? Do you need a visa? What if you get homesick?Anyone contemplating uprooting their life may have a thousand questions running around their brain, so I called upon some inspiring twenty-somethings who have taken the plunge – upped their sticks, crossed that pond, started a new life (kind of) – to share their experiences and help answer all the queries a future expat may have.
(Good news, the overwhelming conclusion I took from these answers is: moving abroad is almost never a bad decision.)
Flora, 24, Chapters and Operations Manager in Cape Town
Length of time lived there: 1 Year
1. Why did you choose to move to Cape Town?
Ooft. Good question. I wanted to go and work somewhere abroad but unfortunately, I can only speak English. I had already been to Australia, NZ, Canada and the US, so I wanted to go somewhere new. South Africa seemed like a good option and I'd heard incredible things about Cape Town.
2. How did you meet new people?
I found the best way to meet new people was to say yes to everything (even when I didn't want to go). You never know who else is going to be invited, so it's worth taking every opportunity so you don't miss the chance to make a friend. One of the people who ended up becoming my closest friends, I met at a farewell party of a mutual friend. I really didn't fancy going to the party that day, but I will be forever grateful that I did because the friendship I made there has shaped my time in Cape Town, as well as giving me the opportunity to meet a whole other group of friends.
I also joined a running group, which was really nice because it was social, it gave me structure in my week and helped me
meet more locals.
3. What was the scariest thing once you arrived?
Being on my own. I remember the first day going to a café for lunch, sitting there on my own and thinking, 'What the hell have I done?!'
4. What do you miss most about England?
Definitely my family and friends. I do also miss the 'familiarity' of my home country – the smells, the behaviours of the English people, the different seasons matching up with the different months. It's so weird getting used to Christmas being hot and June/July being considered Winter! 
5. When you feel homesick, what helps?
Being busy. I don't think I've felt homesick that much to be honest, which I think is because there's so much going on I don't have too much time to think about it. I am always the most home sick just after I get after a trip home, or just after I've seen someone in Cape Town who's from back home, but it normally passes after a day or two
6. What's the best thing about living in Cape Town?
The beauty. Almost every day I will have a moment where I think, 'Wow. This is where I live!' The mountains, the ocean, the wildlife – it's all just right there in front of you. Also, I will never underestimate the ability of blue sky and sun to change your mood.
7. What's been your happiest moment in Cape Town?
I feel very spoiled because I have had so many happy moments, but I do remember one quite stand out moment. I was running my favourite route, which has this awesome view of Devil's Peak and the back side of Table Mountain. The sun was shining, I was listening to great music, and I was thinking about my job and the friends I've made here, and I just felt so content.
8. Had any embarrassing cultural moments?
I was on stage at an event and I had to read out the name of a winner of one of our prize giveaways. The lady who won was South African and had a Zulu surname. I had to say it for the first time (normally I practise A LOT before trying to say African names because I don't want to get it wrong and be 'that girl'). Anyway, I definitely butchered this poor woman's name, and there was a collective sigh from the African audience.
9. Do you think you have grown as a person since moving abroad?
Definitely. I think I've become more settled in myself. Being outside of your comfort zone definitely helps you see what kind of person you are and what you want from life.
10. What does a good weekend in Cape Town entail?
Activity, eating, drinking, dancing – all of my favourite things!
11. Share a hidden gem of Cape Town:
Avondale wine farm (it's technically in Paarl so maybe more of a 'hidden gem of the Cape Town region', rather than Cape Town itself).
Charlie, 27, Senior Product Specialist in Hong Kong
Length of time lived there: 9 months
1. Have you always wanted to live abroad?
I've always said I'd like to live abroad but it wasn't a particularly strong desire. I'm a bit of a sheep and when a few of my friends moved abroad and were having a blast I decided I wanted to move too. For me, the more I started telling people that I wanted to move abroad, the more it seemed real and suddenly it was something I really wanted to do.
2. Why did you choose to move to Hong Kong?
I love Asia so I've always wanted to move there, but I only speak English so I'm very limited in terms of where I can move to without having to learn a new language. HK seemed like a great choice because it's a great balance of east meets west, has a strong expat community and my company has an office there.
3. Did you know anyone before you went?
I knew a couple of people from work, but not very well.
4. How did you meet new people? Is there a large expat community?
Yep – a large and very friendly expat community. Hong Kong is a very transient city which has pros and cons. It means everyone is very open and keen to make new friends, but it also means once you've made friends they're fairly likely to leave. I met people through work, through a hockey club I joined, and through my flat mate who I met on a flatshare website, along with a handful of others on nights out etc.
5. What seemed the scariest thing before you left?
Not knowing anyone and uprooting my life. To be honest, I wasn't really scared when I moved. It came around so quickly that I didn't feel like I had time to be scared. But I think the scariest thing was the thought that this might be the wrong decision. There's a lot of pressure on a big move to be perfect.
6. What was the scariest thing once you arrived?
I think the scariest thing is constantly meeting new people and worrying that they'll like you. It's exhausting at the beginning because everyone you meet is new; you're under pressure to be fun and make a good impression. It takes a few months to get to know people to a point where you can relax and even longer to make close, meaningful friendships.
7. When you feel homesick, what helps?
Occasionally I get FOMO when I see my friends hanging out in London without me. I find FaceTiming them is the best way to keep up. It's a delicate balance between keeping up with people in the UK and ensuring I don't spend all my time glued to my phone so that I can actually enjoy my time abroad.
8. What's the best thing about living in Hong Kong?
The convenience. The convenience makes everything happen. It makes everything easy. I can walk to work. My friends live five minutes away. And the proximity to nature. I live in the heart of a built-up city with plenty of bars, restaurants and people yet I'm twenty minutes from the jungle hikes or the beach. Dreamy!
9. What's your favourite word in Cantonese?
Aiyaaaaaa. Not so much a word as an expression. The equivalent in English would be doh or damn.
10. Do you think you have grown as a person since moving abroad?
Yes definitely. Living abroad and moving there by myself has forced me out of my comfort zone – it's given me a lot more confidence. Now I feel like I could move anywhere and be fine!
11. What does a good weekend in Hong Kong entail?
For me, it's hiking, hockey, free flow dim sum brunches & rooftop bars.
12. Share a hidden gem of Hong Kong:
Suicide Cliff – not an official hike but by far the best views.
13. If you could live anywhere else in the world, where would it be?
Short term I'd love to go to the Alps for a ski season. Long-term, maybe the States.
Drew, 27, Director at Kiff Kombi Tours, Cape Town
Length of time lived there: 2.5 years
1. Why did you choose to move to Cape Town?
My mum is Capetonian, and I was born in South Africa, but near Durban, so I had never been to Cape Town. I always wanted to go as a kid, so when we moved to Australia when I was eight, I always said I would come back to South Africa, specifically to Cape Town.
2. What seemed the scariest thing before you left?
The security / danger.
3. What was the scariest thing once you arrived?
Making a living. I stressed about having to leave because I wasn't making enough money to stay living here.
4. What's the best thing about living in Cape Town?
The quality of life is unreal, sometimes you have to pinch yourself that you're living in the most beautiful city in the world. Every day there's something going on.
5. What's been your happiest moment in Cape Town?
The weekend just gone. We had our year end / Christmas party, and we had such a great weekend. It was really cool to see how far the business has come in just two years and to be able to celebrate that by having an awesome day out with
friends.
6. Had any embarrassing cultural moments?
In Australia, the C word is thrown around a lot, in a very casual manner. I've said it a few times in South Africa and its not been well received… (which is fair enough!)
7. How do you think you have grown as a person since moving abroad?
Massively. I don't even know where to start. I was very comfortable at home, I did the same things every day. Since moving to Cape Town and starting the business I've spent quite a lot of time on my own (as is the nature with starting a business on your own). You learn a lot about yourself and you have to become more self-reliant. Moving abroad taught me a lot about who I was. If I were still in Brisbane I wouldn't be even a quarter of the person I am
now.
8. Share a hidden gem of Cape Town:
There's a secret sundowner spot in Bantry Bay which is amazing. Don't go telling everyone about that though.
Hannah, 26, A&E Doctor in Melbourne, Australia
Length of time lived there: 6 Months
1. Have you always wanted to move abroad?
I certainly haven't always wanted to work abroad. Growing up I had never imagined that I would up roots and move to the other side of the world. I am quite a home bird and had always imagined I would go back to Manchester at the end of university. However, when I completed Foundation training I realised I was in a position for the first time in life to really
make a big decision to control my future. I decided to go to medical school aged 17 (who knows what they really want from the rest of their life aged 17?!) and didn't realise that this mapped out the next eight years, with six years of medical school, then two years compulsory foundation training. I have loved the experience, but along the way there has been a lot of hard work and sacrifice. Furthermore, it is becoming harder and harder for Junior Doctors in the UK to have real autonomy over their decisions, regarding what jobs they do and where they have to do them. I came to a natural break in my training, and for the first time in my adult life was forced to make a real decision, and when I weighed up all the pros and cons moving abroad seemed like the best option for me at that time.
2. Why did you choose to move to Melbourne?
For me, where I chose to move to was already clearly mapped out by where would offer me a job! There are few countries that recognise a UK medical degree. Australia and New Zealand currently offer skilled shortage visas to Doctors who have trained in the UK, without the need to sit further exams (as in the US). It has become increasingly common for UK Doctors to take a year out of training to experience healthcare in another country, and with the shared language and culture, Australia is a very natural choice.
3. What seemed the scariest thing before you left?
The fact that I booked a one-way ticket, and had zero idea what I was letting myself in for. I don't think I really gave myself time to worry too much as I finished work in the UK one week before my flight to Australia.
4. What was the scariest thing once you arrived?
Not knowing anyone. I had come from an amazing summer in England with my family and friends to a very cold Melbourne winter. I over analysed how I interacted with people and felt very desperate for them to like me. Now I am in a position that I have lovely friends I think it was funny how much I worried about finding them!
5. What do you miss about England? If anything.
In total honesty the thing I miss more than anything else is my Mum! I have lived away from home for eight years but have always seen her at least once a month. I miss my amazing friends in the UK, but you make new friendships that fill the gap. However, I only have one mum who will look out for me and worry about me above everyone else, and she is totally irreplaceable.
6. When you feel homesick, what helps?
Occasionally homesickness hits me in a big panic about my career and the fact that everything is changing at home. I worry that when I get back home everything I have left behind will be in some way unrecognisable, when the reality is that things don't change that quickly. Seeing my friends or going for a run at sure fire ways to beat homesickness for me
7. What's the best thing about living in Australia?
My job! The work life balance is so much healthier here. I work less and get paid more. I never thought I would worry about this, but working less has made me feel so much more alive. I have learnt to really value my free time, and this has helped me enjoy work more. However, when I leave work at the end of the shift that is me done for the day! Very rarely
do I work late for hours and hours like in the UK, and have to come in to do extra projects on my days off.
8. Any favourite Aussie phrases?
I love, "too easy" and "no dramas." Aussie phrase I love less: "how're you going?"
9. How do you think you've grown as a person since moving abroad?
I don't know if I have grown as a person. If anything, it possibly has made me more selfish as I value my time a bit more. I have always tried to be a people pleaser but I am starting to realise that you can't be best friends with everyone. Someone told me, "surround yourself with radiators not drains." I would always like to be there when my friends need me but I am enjoying being surrounded by positive happy people.
10. Share a hidden gem of Melbourne:
Everywhere you go the food is amazing, you will never be disappointed. My favourite spot is Collingwood children's farm. There is a cafe and you feel like you are in the countryside when you are actually in the middle of a city! A short walk from there, in Yarra Bend Park, is the best view of the Melbourne skyline.
11. If you could live anywhere else in the world, where would it be?
Italy! I still have a childhood dream of being a jewellery designer, working in Florence with a Vesper and a beautiful Italian boyfriend. I can't speak Italian though so may have issues with that one…I could do the pasta eating bit though. As the Aussies would say, "too easy."
Thank you very much to Hannah, Charlie, Drew, and Flora, who all honestly and thoughtfully answered my questions, whilst kindly liberating me from the task of writing a blog post. Editing these answers on a dark and damp Sunday afternoon has only increased my desire to head for sunnier climes, so you'll find me browsing Skyscanner for the rest of
the day.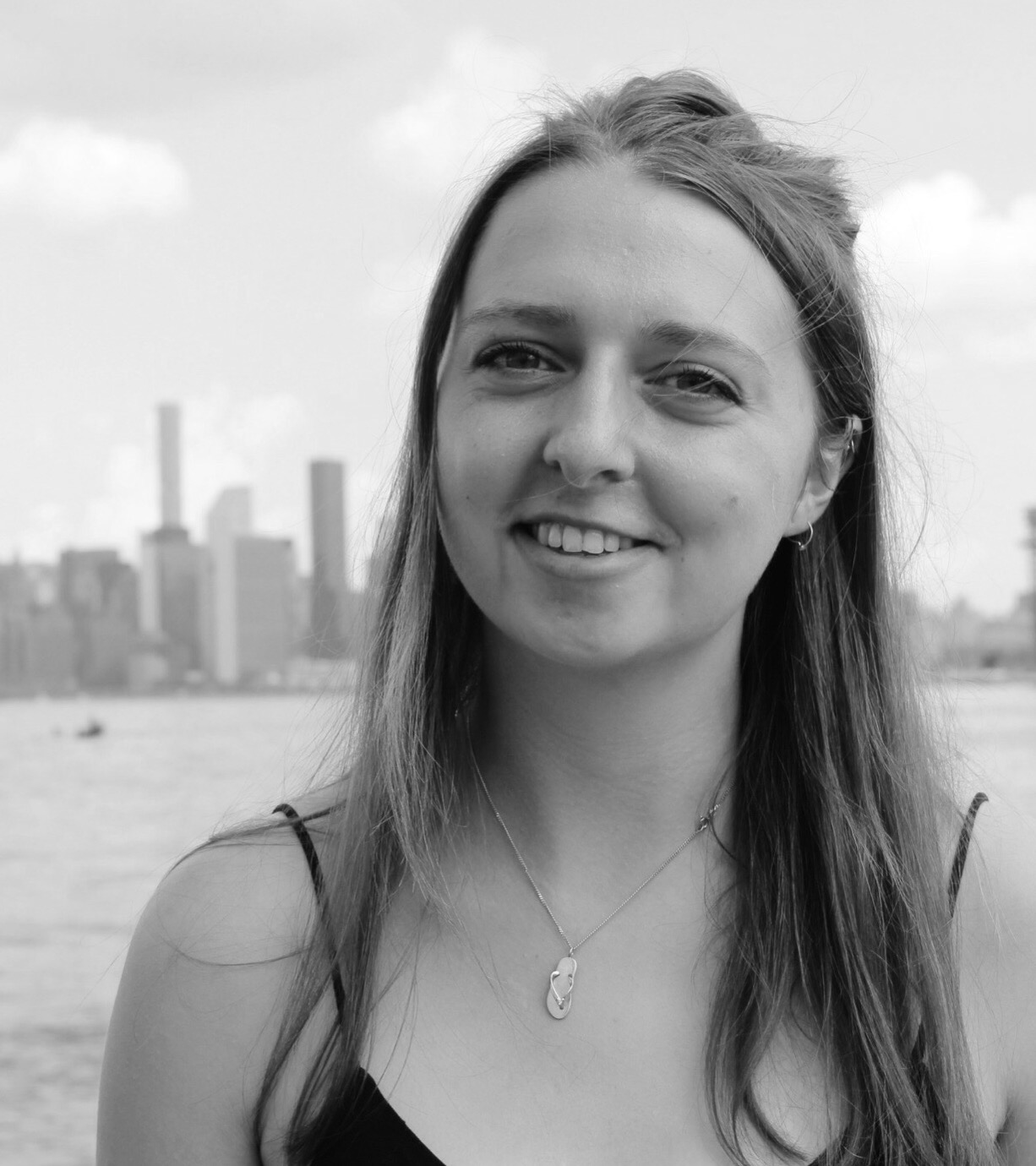 Sophie lives in London, UK, where she handily fuses her love of travel and writing in her day job, as a marketing co-ordinator for Lonely Planet.