Cindy Nell-Roberts is a former Miss South Africa, runner-up Miss Universe, entrepreneur, TV presenter, socialite, businesswoman, wife, and mom – dedicated to supporting women to feel good in their own skin. She is the CEO and founder of Cosmetix, a South African registered company that manufactures, imports, exports and distributes various cosmetic products.  
In episode #12 of the Future Females Show, hosted by Media Personality & Transformational Coach, Susana Kennedy, and Co-Founder & CEO of Future Females, Lauren Dallas, Cindy discusses the importance of conscious consumption across all industries but particularly lifting the lid on the beauty industry.
ALSO SEE: Cyril Naicker: How to Build a Sustainable Fashion E-commerce Business
You are passionate about making women feel beautiful, inside and outside. How did this journey begin for you?
The platform that has afforded me the opportunity to step into the beauty industry was Miss South Africa. It really laid the foundation for everything I do today.
My journey of success started when I started standing out. That is what I really think it takes in any career or in any business – it is to get yourself noticed. That does not necessarily have to be with a Miss South Africa crown – it can be within the company that you are working for or within your own business. What is it that you are doing differently? How are you standing out? I think that is really what catapulted me into my dream job and my dream life.
I went from beauty queen to queen of beauty. I went from Miss South Africa into running one of the largest and fastest-growing independent cosmetic companies in South Africa (which is majority female employed!). We have some amazing brands such as Essence, Catrice, and Caribbean Tan, as well as a wonderful online shop called House of Cosmetix.
My career very much went from Miss South Africa, Miss Universe, and some international modeling, to doing marketing and PR for beauty companies. I met my husband, and together we started something which he later stepped out of, but I am still the CEO and one of the shareholders of.
We are fundamentally very passionate about making beauty affordable for all women – sustainable but accessible and we really believe that all women should be able to be beautiful, feel beautiful, and be part of a brand that makes them feel better.
ALSO SEE: Liza Pavlakos: How to Be a Purpose-Driven Entrepreneur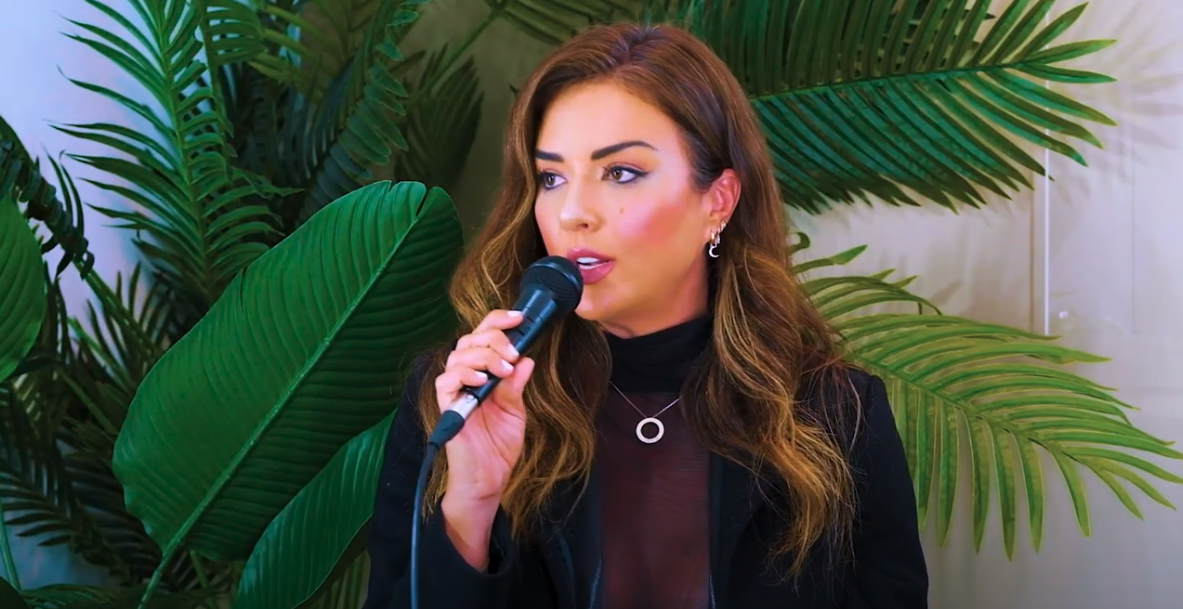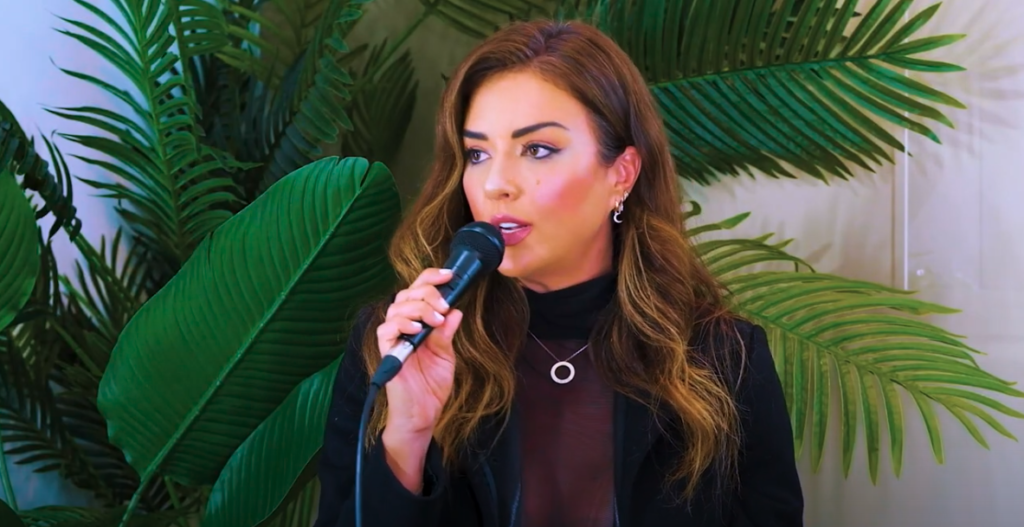 What were the conscious decisions you made to become a conscious business owner, and why was that important to you?
Conscious business is about more than the product and the R&D. Brands are expected to be conscious, and to produce vegan, cruelty-free, paraben-free, and recycled products. Those are not things that you should aspire to anymore, they should be the foundation of every product and what the company should work behind the scenes to deliver. Over and above that, the conscious business model should be: Are you good to your employees? Are you good to your customers? Are you good with your price? Are you good with your offering? Are you good with your delivery? Are you good in the way that you treat your customers? Conscious business now extends far beyond just being paraben-free and sulfate-free. It extends into a space where we are asking ourselves how we can ensure that our team is happy. It extends far beyond R&D!
How do you balance the gap between being a conscious brand and still making products affordable?
Catrice, Essence and Caribbean Tan are all 99% natural. It is very hard to be 100% natural. There are a lot of misconceptions about being sustainable and friendly. For example, people would say they do not want to put alcohol on their bodies, but cosmetic-grade alcohol is better than the champagne you put into your body on a Saturday afternoon. There are a lot of misconceptions about what is good and what is not. Having said that, we strive to be completely natural.
It is and it is not more expensive. If you are moving the volumes that we are moving and you are negotiating with suppliers on that level, then it is not more expensive. If, however, you are a small business starting a makeup brand from your kitchen and you are having to buy in very small quantities, then it is more expensive. As a general rule, I would say that the industry likes to make you believe that it is more expensive to be vegan, plastic-free, paraben-free, and recyclable, but that is no longer the case. It really has played catchup very quickly. What you are paying for is marketing – billboards with famous faces, big television campaigns, etc. That is one of the key elements that we do to bring the price of our brands down – we cut out all those major campaigns and we think of smarter ways to bring the product to the consumer, cutting out all the big agencies, etc. That is also a model of sustainability: putting the money back into your customer's pockets and delivering them a high-quality product. It is very possible with a low price point and then, in turn, you are giving back the extra cash to your consumer because they are not paying for fancy campaigns.
ALSO SEE: Felicity Berold: Sustainable Energy Solutions
When it comes to conscious business and sustainability, are you responding to consumer trends or are you finding that you have to educate the market before you can sell into it?
A little bit of both. That is also how the business started: we identified that there is a need for products that are more affordable but of high quality. There was always this perception that only very cheap and nasty brands can be affordable, but that is not the case. There are a lot of products developed in very high-quality factories and manufacturing facilities.
Finding what resonates with you as well as what it is that people are asking for – if you can find that perfect meeting point then I think you have something beautiful.
My advice to anyone who wants to start their own business is to really spend time on research. For me, personally, the key to success and happiness is discipline. I would literally make a note of things that I want to research and I would consciously go and put that into the internet search engine and research and read about it.
As a conscious consumer, what would be your advice to other conscious consumers? What are the standard things that they should look for in a brand?
There are so many things and I think the communication around it today can be very confusing. There is so much out there and I worry that it gets overwhelming for everyone. I think one of the things is you need to choose brands that you believe in. Research them, follow their story and watch what they are doing. You need to find which brands align with your value system and then go with those brands. If, for example, your value system is cost-effective, high-quality beauty that is green, clean, and future female, then that is a good brand to go with.
At the very least, brands should be recycling, cruelty-free, and vegan, and they should be participating in campaigns that are making the world a better place.
ALSO SEE: Oyama Botha: How to Practice Radical Self-Love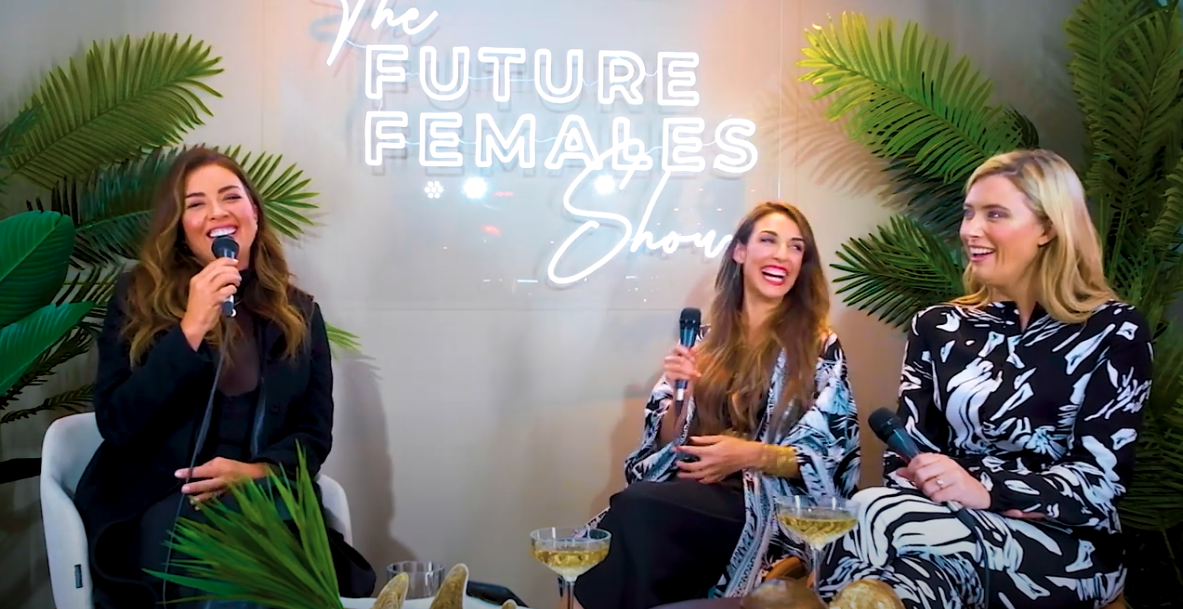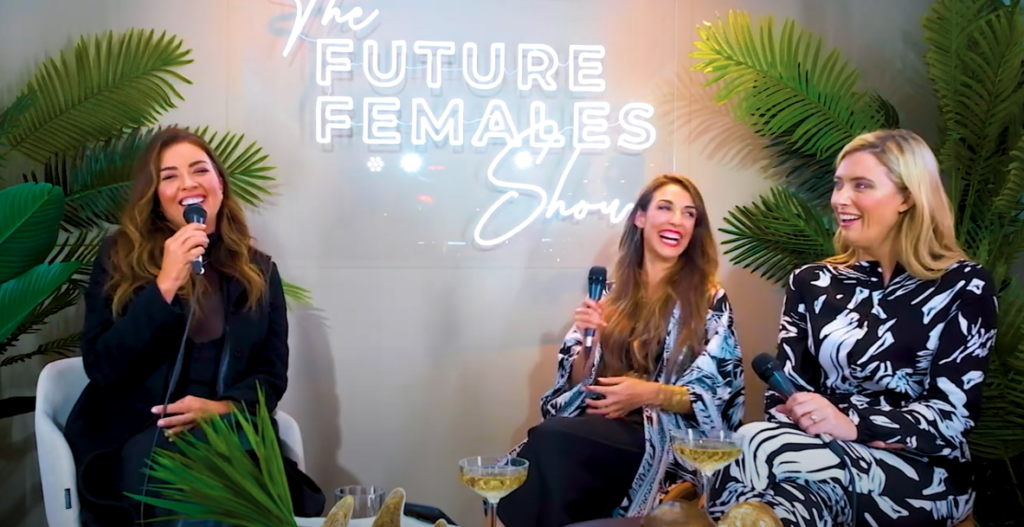 How do you stand out and how would you suggest to other entrepreneurs to think about standing up above the baseline?
We are first and foremost focused on innovation and on helping women to feel better about themselves and to look good. We really believe that if you get up in the morning and you put a face on and you look good and you are able to try the latest innovation, textures, and colours on your face, then you step out of your house with a little bit more a bounce in your step.
Beauty is fun and it is something that makes you feel good and makes you the best version of yourself. It makes you perform better, it makes you kinder, and it makes you be happier.
For us, as a business, the way we stand out is that we do not sell makeup, we sell you feeling better about yourself and being able to afford that.
What stands out for you as a highlight in your career?
I think everything is a highlight. At every point in my career, I have tried to reinvent myself and improve my understanding of businesses. At every stage, I try to do something new. If I look back at my life and what really stands out for me, is is the moments when you really get down, do the work, and put the effort in.
ALSO SEE: Aunnie Patton-Power: How to Attract Angel Investment
What was a challenge for you that you overcame and what would be your advice for someone to try and avoid that?
On the topic of Future Females, my advice would be to not be so fiercely intimidated by men. Women in America were only allowed to vote 100 years ago and to put that into perspective, I am 40. If you think about how new our journey as future females is and that we have this fierce opinion that we must not include men in our lives and we must not learn from them and we must do things on our own, I say we are the generation that is still learning from them because we are a few steps behind, by no doing of our own in any world or continent. My advice is: do not try to be so fiercely female that you are actually stumbling over yourself because of the concept that we must not include men in our life.
The Cindy of 10, 20 years ago was so "femme power" that I often missed a couple of beats that I could have maybe learned. My husband and many other men have been great mentors and coaches to me and I wish that I had taken more from that. So, take from men and women, regardless of gender, and build your own empire. If you want to really be the best version of yourself and fulfill all your dreams, then STAND OUT!
ALSO SEE: 5 Top Tips for Building a Tech Product
Watch the show episode video here:
Future Females is building the first community-based learning experience for women who want to invest in themselves and their future dream businesses. Want to know more? Be the first to access the platform HERE!