6,300 entrepreneurs tune into the Own Your Income Summit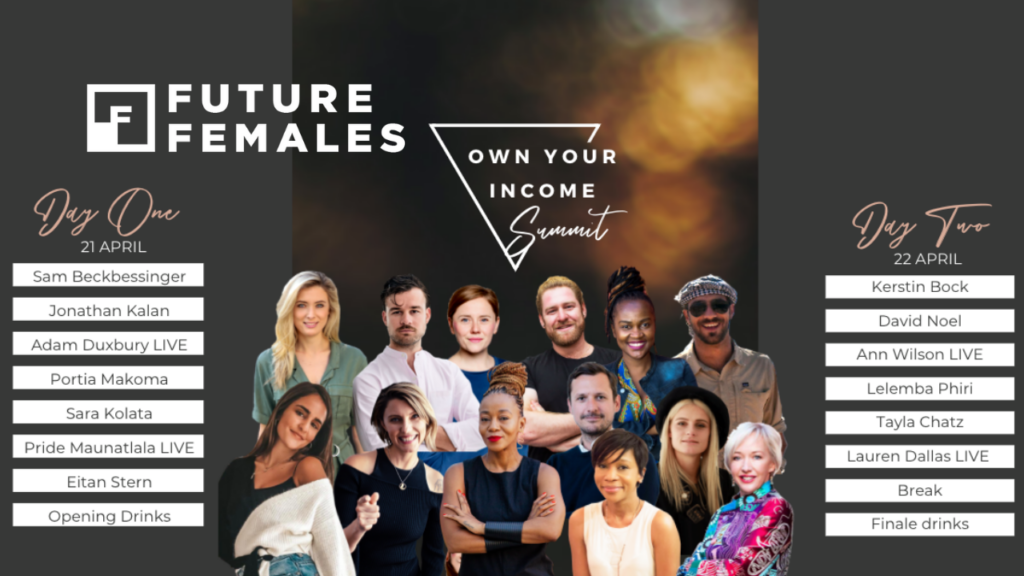 6,300 entrepreneurs tune into Future Females #OwnYourIncome summit to take their businesses online
As Winston Churchill said, "Don't let a good crisis go to waste". On Tuesday 21st and Wednesday 22nd April, Future Females hosted the #OwnYourIncome Summit, a virtual summit for entrepreneurs, with over 6,300 attendees tuning in to hear from 13 global experts, speaking about the business models and strategies that are working during this current global crisis, and the best steps to take moving forward as entrepreneurs and business owners.
One of the key themes that arose during the summit was the idea that we need to move FAST. This isn't something we can 'wait out' and the changes we want to see in the world need to be happening now. When the pandemic escalated and lockdowns were enforced all over the world, Future Females saw a crucial gap between entrepreneurs and small businesses needing access to the knowledge, insights and learnings of how to navigate this time, and the global experts who could give them this knowledge. They set out to fill this gap. 
Within 5 weeks, Future Females had sourced thought-leaders, business experts, and powerhouse entrepreneurs, from all over the world, to speak to over 6,300 budding entrepreneurs and small business owners – far exceeding their original target of 3,000 attendees. During the Welcome evening on Monday, members introduced themselves, their business and where they were joining from. There was a wide array of locations, with people joining from 20 different countries, and a diverse spread of different industries – although with the uniting theme of everyone wanting to move and grow in the online space.
The summit took place virtually over 2 days, and involved 25-35 minute interviews with each speaker, talking about their expertise, the global trends and shifts they have been seeing, and their advice for businesses trying to adapt during this time. The experts were selected based on their knowledge, experience of different industries, and personal entrepreneurship journey, with the full line up consisting of Sam Beckbessinger, Jonathan Kalan, Adam Duxbury, Portia Makoma, Sara Kolata, Pride Maunatlala, Eitan Stern, Kerstin Bock, David Noel, Ann Wilson, Lelemba Phiri, Tayla Chatz, Lauren Dallas. The Future Females team were delighted to be able to introduce each of the experts, and were particularly humbled by their honesty and their willingness to share their knowledge, knowing how valuable the insights would be for the audience watching.
Despite the summit not having a physical location for attendees to connect, the energy, excitement, and enthusiasm could be felt in the discussion group, as members shared their favourite takeaways, best quotes, and new actions that they're taking as a result of inspiring speakers – causing a total of 3,700 comments and posts in just two days. Overwhelmingly the messages of appreciation came thick and fast, with attendees taking the opportunity to thank Future Females for the space they had created and the connection they had made between budding entrepreneurs and the experts who could help them navigate this uncertain time.
The summit climaxed with a final interview with Lauren Dallas, growth-hacker, entrepreneur coach and co-founder of Future Females, as she took the audience through four key strategies for building your business online, with particular insights into the business models that are working now, during COVID-19. 
Future Females co-founder, Cerina Bezuidenhout, said of the summit, "we are truly unbelievably humbled by the response we've had. During the planning stages, we never imagined it would be as successful as it has been. We are incredibly grateful, particularly to our speakers, and to everyone who took part to create the energy and buzz that reverberated throughout the two days. Future Females is all about impact. Our mission is simply to increase the number of female entrepreneurs worldwide, and better support their success. We feel so lucky to have been able to take a huge step towards that goal, especially at a time when the world feels uncertain, and we feel very optimistic and excited for what the future holds for these entrepreneurs as we embrace the 'new normal'."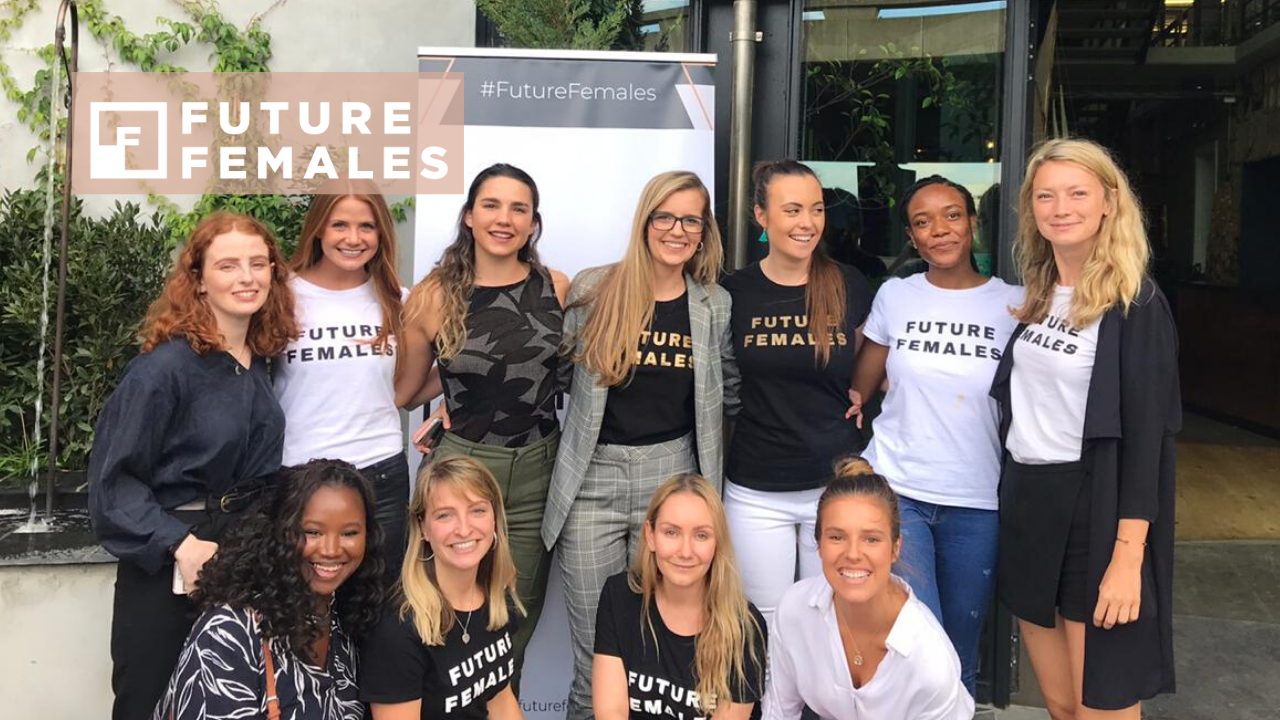 The Future Females movement was founded by Lauren Dallas and Cerina Bezuidenhout in August 2017, to increase the number of and success of female entrepreneurs across sectors. We are the go-to destination for the key resources (community, inspiration, business skills development and education, and support) that women need to start and grow successful businesses.  With Future Females, women are empowered and supported to create, to fail, to learn, to retry and to ultimately win.