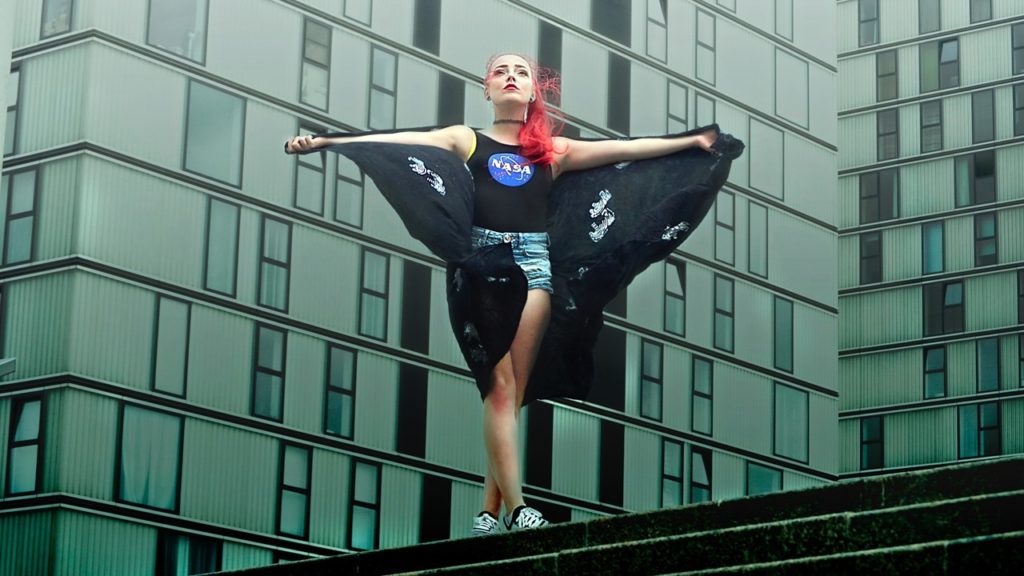 Live The Dream, But Make Sure It's Your Dream
I have a dream, a Song To Sing.
Yes, I've become obsessed with the soundtrack of Mamma Mia! Here We Go Again. After experiencing the full spectrum of sadness, laughter and elated joy as I watched the movie, the soundtrack made it's way to my phone and I play it wherever I go. So when the theme of "motivation" came my way, how could I think of anything other than the wise words of Abba?
"And my destination makes it worth the while, pushing through the darkness still another mile."
We just need to have a dream. A fantastical destination that makes it all worth the while and helps us through the miles of darkness ahead. Simple.
You've Got To Have A Dream.
I left home and moved to London for the first time in 2004, around the same time Mercury prize winner Dizzee Rascal released Showtime. Dream, the second single from the album, will always remind me of that year and the feeling of my new life starting. The chorus sampled Happy Talk; a strange, trippy song with a nursery-rhyme vibe. A chorus of girls sang out "You've got to have a dream. If you don't have a dream, how you gonna have a dream come true?" and I would think Yeah, that's true. You need to know what you're about. I was eighteen though. I had no clue what I was about and I was busy chasing someone else's dream.
Fast-forward twelve years and I was still at it. The year was 2016. I was living in London again and a few months into a new role. I'd been promoted and my pay had increased by 51%. I was managing a team across two continents so I got to travel often and I had just moved into a lovely houseshare in West London with some close friends. I was living a dream life. It's just that, once again, it was somebody else's dream.
My dream life included mountains. That girl's dream life meant no time to ever leave the city.
My dream life included quality time with my family. That girl's dream life meant seeing family twice a year, while on work trips, squeezing 'quality' time into the schedule, wherever it might fit.
My dream life included marriage and maybe babies. Hell, even a second or third date would be a start! That girl's dream life had dating as a chore which was repeatedly pushed to the bottom of the to do list and ignored.
In October I moved back to Cape Town from London. I often get asked "WHY??" The answer is so clear to me. "Because there are two things here that bring me a lot of joy" I say, "and neither of them is in London. They are my family and that mountain." Then I point to majestic Table Mountain because she's usually visible from one or other of her beautiful angles.
My dream now is to one day be a professional storyteller. I imagine telling stories in front of large audiences or with small groups. I imagine writing books that tell a story that has not been told before. I imagine my work reaching people and their shoulders sinking in peace as they realise they are not alone.
Where Do You Find Your Dream?
I found my dream by asking myself some serious questions. What am I about? What's most important to me? Am I willing to let people see that? These are the questions I needed to ask myself, and I needed to answer honestly. Kidding myself wasted so much energy. At my worst I had to climb the stairs in my beautiful West London home on all fours because, burnt out, I didn't have the energy to stand up straight.
Now I find myself living with my parents as I start to stitch my dream life together. It may not seem like the dream circumstance for a thirty-two year old but they live in single storey house so climbing the stairs is one less problem I have to worry about. Though my life may no longer look like an episode of Friends, if I stick my head out of the window at the right angle I can see the top of Devil's Peak. It surprises me, but the sight of that mountaintop does a lot more to help me through the 'miles of darkness' than my tv sitcom lifestyle did. I may not be at the dream destination, but the one I'm aiming for now does make this journey worth the while.
I'm beginning to get a clearer idea of what is important to me, but it takes time. It takes time to figure out your dreams, to allow yourself to imagine, to believe a dream is possible or that you deserve to have one. It's time worth taking.
I urge you to still for a moment or as many moments as you can string together. Let your imagination wander. Picture a wonderful life; a life that feels wonderful, no matter what it looks like. Imagine the possibilities, generate that excitement. If it's painfully far from where you are now, feel the pain. Life hurts sometimes. That's normal. Decide on an action; one tiny small step towards your dream destination. Promise yourself you'll take that step. Keep your promise. Repeat.
You can take the future, even if you fail.
Rahma is a freelance writer, who recently moved from corporate to shape up her own venture! She is passionate about personal development, storytelling, women's empowerment and hiking.