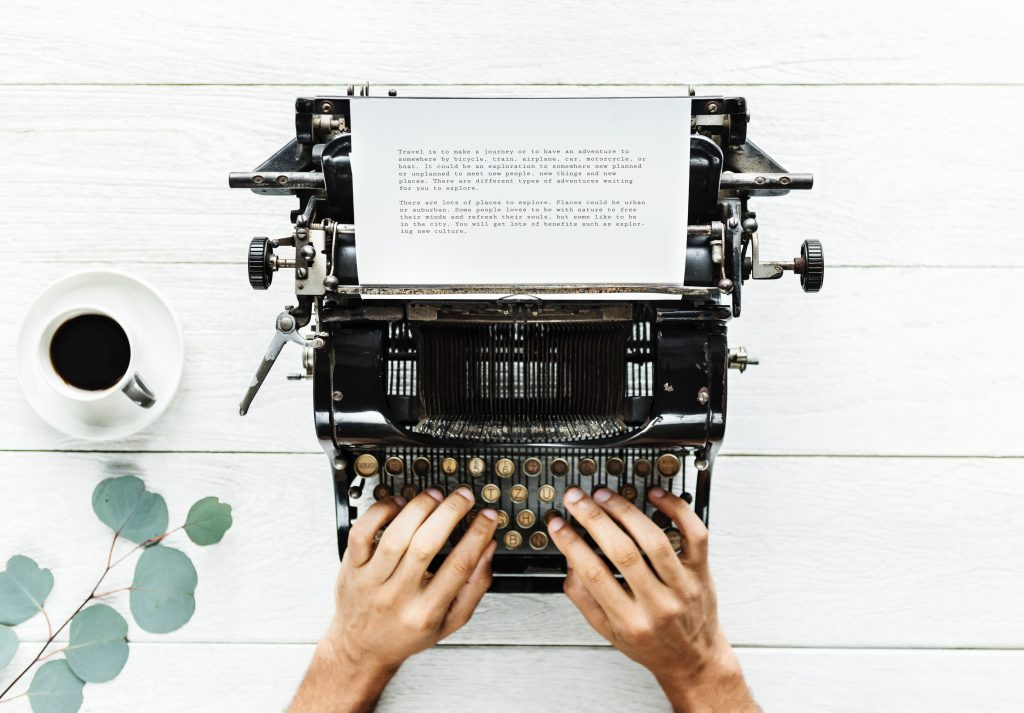 An Open Letter From A Female Entrepreneur To Women Thinking About Starting Their Own Business
Dear Superstar,
Having made the improbable journey from Registered Nurse working at a hospital to being a full-fledged entrepreneur, I've been fortunate to connect with and serve as a guide to several women making their own unique entrepreneurial journeys. As a matter of fact, I remember what it was like when I first thought about getting started.
At the time I had already spent many years working in my nursing career and had even gone back to school to get my Masters in Nursing. I was getting paid a good salary and on the surface everything looked great, yet I knew deep down something was missing.
Family has always come first for me and not being able to spend as much time with my husband and two sons as I wanted to, because of work, really started to irk me. I really started to question myself and why I wasn't feeling as fulfilled anymore at work. These feelings grew stronger until I realised that I was capable of so much more.
Maybe you can relate to the last paragraph or maybe you're even there right now. If so, you're exactly who I wrote this brief, yet extremely important, letter for.
You see a lot has changed during my time as a business owner. It has certainly been a wild journey filled with twists and turns and during the last few years, there's SO much I've learned about business and more importantly, so much more I've learned about myself.
Since getting started, I've been able to build a business that allows me to work from wherever and whenever I want. That means I can spend as much time as I want with my husband and two sons, without worrying about having to "get my hours in." I've also been able to quadruple what I was earning in my previous career and have done well enough in the business that my husband was even able to leave his corporate gig and start working from home too.
Now I'm not telling you any of this to brag or show you how great a businesswoman I am. Far from it. I'm sharing all this with you to help you feel inspired and start imagining the possibilities there are for you in the world as a woman thinking about starting her own business. You see over the course of the last few years, I've been fortunate enough to personally mentor dozens of women who are probably a lot like you. They once had the idea of starting a business, operating on their own schedules and being able to spend more time with their families. The thing is, there's a lot of terrible advice out there and plenty of women are misled by taking terrible advice from people who shouldn't even be giving it.
That's why this letter is meant to be more than just the latest inspirational message. After giving advice to the numerous women, as well as thinking back to my experience, I've decided that being a successful female business owner starts with understanding these three things.
Here are three things every woman thinking of starting their own business must know and look for in a business opportunity:
1.The Right Income Potential
When you know you're in direct control of your income, your destiny is in your own hands. However, a lot of women fall into the trap of thinking too small and getting into the wrong vehicle when it comes to choosing their business. Even though they try to and sometimes succeed at building a business, many of them still wind up living paycheck-to-paycheck while struggling to pay the bills.
If you're a woman who's serious about owning her own business, it's important to have a business capable of comfortably supporting your life-style. And between you and me, who says there's anything wrong with enjoying the finer things in life and spoiling yourself? Too many people shame women for spending money on ourselves and the things we really enjoy. You deserve to treat yourself!
So if you really want to live large without having to depend on anybody else, build a business that will let you do just that. You can and should aspire to build a business that supports your dream lifestyle while allowing your and your family to live comfortably. That's why it's so important to be building the right type of business with high income potential. And from experience, the best type of income your business can give you is residual. That means you're able to get paid over and over again from your business just for doing one thing once and without having to do it again and again.
2.Opportunity For Real, Lasting Impact
While income potential is important, I wouldn't want you to build a business unless you knew it could have a real, lasting impact and was centred around a product or service you really believed in. Building a business is too big of an investment of time, money and energy to not also be making a major impact at the same time. The good news is that when you choose the right vehicle, with the right product or service, the two will start to go hand-in-hand.
Today my business is able to create massive impact through both our products and the mentorship I'm able to provide to others. Our wellness products are ones I personally use and are helping people improve their health and self-esteem in a variety of ways. Being able to mentor others and speak on stages across the country also allows me to inspire lasting change in others and helps them in getting where they want to be. Without having this type of business, there's no way I would have been able to make anywhere near this level of impact.
3.Reliable Guidance Along The Way
Having been on the journey myself, I know being a female entrepreneur can get confusing, frustrating and lonely very quickly. It can also start to feel overwhelming at times. No matter how strong willed you are or think you are, there's no way you'll be able to do this alone, without going insane anyway.
Throughout the last few years, I've spent a lot of resources seeking out reliable guidance and counsel from books, seminars and most importantly, directly from trusted mentors and advisors who have actually done what I was doing themselves. It was their insights and encouraging words that allowed me to shatter thru previously limiting barriers and build the kind of business I wanted. This is a large reason why I choose to pay it forward and personally mentor dozens of women across the country. Having the right support and guidance is everything, and without it being a successful female entrepreneur, becomes virtually impossible.
I hope you've enjoyed this article and am sure it's been a lot for you to take in regardless of where you are currently in your business journey.. My aspiration for you is that you'll be fortunate enough to build the kind of business that gives you the right kind of income,  ability to make a real, lasting impact and reliable guidance you can trust along the way without having to go through all of the trials and tribulations I did before getting to where I am now.
Sincerely,
Sammi C.
P.S. If you've enjoyed this article and are a women who's interested in learning about building the type of business where you can earn the income you want, make a real, lasting impact and receive reliable guidance along the way, I'm here to help. Feel free to send me a message here on LinkedIn or click here to learn more about applying your complimentary 30 minute business breakthrough session where you and I will connect and layout the roadmap for a business opportunity that will allow you to build the type of business you really want and deserve.