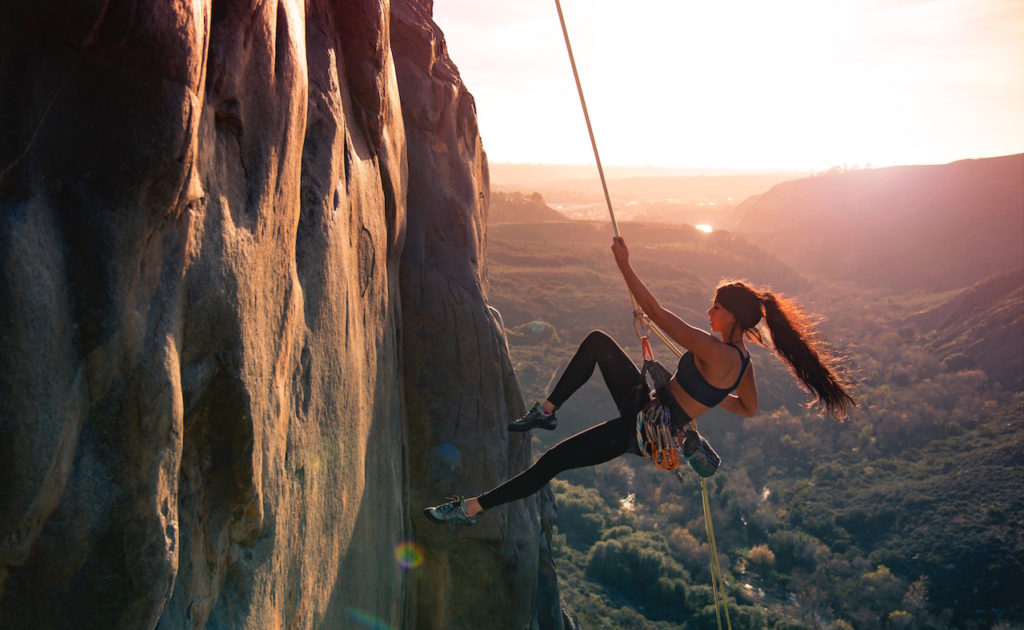 What We Celebrate Will Perpetuate
"Life is short, wear your party pants." – Loretta LaRoche
There are many opportunities to celebrate. The common ones come around regularly.
We celebrate birthdays – the wonder of having lived a whole year, to have experienced more, to be wiser. And we hope to see many more years. The ritual? Cake, candles, balloons.
We celebrate the new year – the cycle's end and the cycle's beginning, the gift of four completed seasons, a full twelve-month loop. We hope the next one will be better than the last. The ritual? Resolutions, fireworks, and kisses at midnight.
We celebrate weddings – a couple arriving at that point of deep commitment. We hope that they walk together for the rest of their days. The ritual? Variations on fancy clothes, fancy food and heartfelt ceremony.
The list can go on. A celebration is a pause; a moment to look back and acknowledge an achievement, a moment to look forward at what's to come, a moment to partake in ritual and tradition with those we know and love. A time to enjoy and savour.
"Where the mind goes energy flows."- Ernest Holmes
A celebration can energise and motivate. It's an opportunity to share your successes and learnings as well as an opportunity for re-navigating and correcting course. For both reasons, it's important and necessary.
When children are too young to reason with we can teach a lot with our attention. They'll do more of what gets them noticed, so praising good behaviour and ignoring undesirable behaviour (within reason) can be more effective than scolding or reasoning with a child that can barely speak.
That psychology doesn't disappear as we mature. We're motivated to do more of what is noticed or approved of, and 'the noticer' doesn't have to be another person. By noticing and celebrating our own achievements, no matter how small, we invite more. We encourage further growth in that area.
"Celebrate small victories often." – Chris Brogan
Earlier this year I was with a group of women – in fact, rather appropriately, it was a birthday celebration. The girl talk got real as various stories of marriage, divorce and the single life were shared.
"I just can't think about the fact that it's forever" said one woman on the subject of her marriage. Though day to day life was working well, the thought of an entire lifetime with the same person was a goal that felt too massive to focus on. "But did you ever think I would be the one who is still married?!!" she asked and everyone laughed because no, they didn't.
That moment in the conversation was a small celebration. She's seven years into her marriage and going strong. Her relationship has already lasted longer than anyone around her expected. Yet, if she thinks about the enormity of what she's aiming for, a lifetime commitment, it's overwhelming and a little bit terrifying.
Any big goal is like that. To look back and see what we've achieved, often against the odds, is encouraging and motivating. It reminds us that we can do more than we think we can. It reminds us that, maybe, we can be something we never thought we could be. It reminds us that we will do things we never thought we could do.
"The more you praise and celebrate your life, the more there is in life to celebrate." – Oprah Winfrey
Towards the end of last year I started a monthly journal. At the end of each calendar month I sit down and fill one page of an A5 journal with my summary of the month. One day I hope to flick through years of my life in this one volume. That will be something to celebrate, I'm sure, but even now it's become a monthly ritual and celebration of what I've survived, enjoyed and learned in the month that just passed. It allows me to take a step back and see the over-arching theme of the month rather than getting stuck in the details. As a woman, it also allows me to track my progress a full menstrual cycle at a time rather than getting lost in the hormonal twists and turns of daily or weekly life. Reducing 720 hours to one A5 page helps me focus on what was most significant and important to me.
If we only ever look forward, holding ourselves up against massive lifetime goals we'll never measure up. That's why it's important to pause. Look back and celebrate how far you've come. Realise you're already closer than you used to be. Carry on.
Hard times demand patience and reflection.
Good times demand CELEBRATION!
Make space in your life for both. 
Rahma is a freelance writer, who recently moved from corporate to shape up her own venture! She is passionate about personal development, storytelling, women's empowerment and hiking.
What We Celebrate Will Perpetuate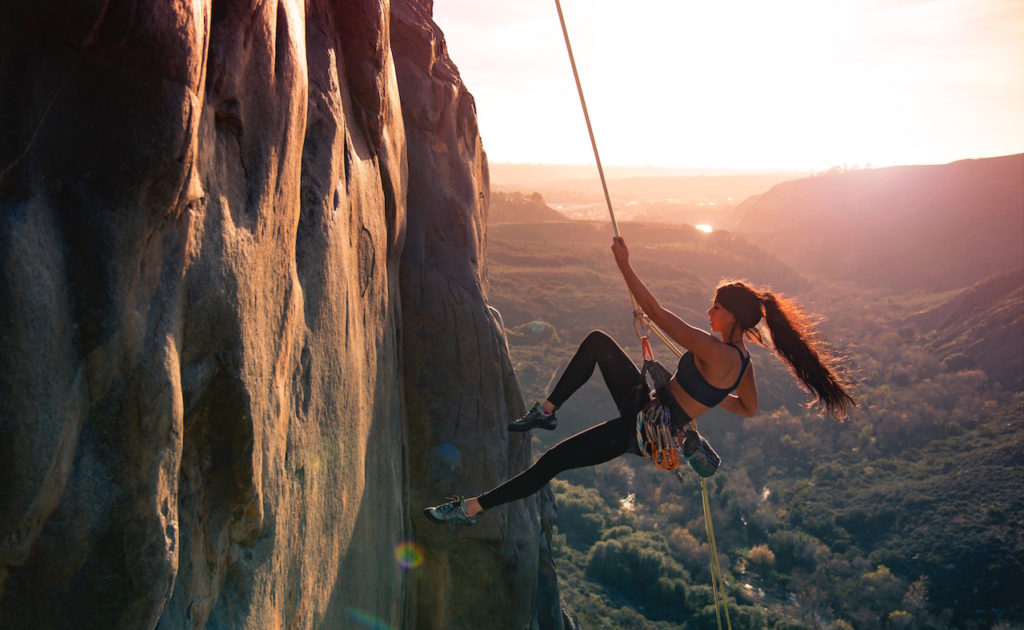 For many years now, the Millennial workforce has been consistently changing the way we work in more ways than one. As noted by NBC News, aside from raising awareness over various topics such as employee and workplace well-being, work-life balance, and flexibility, this new generation of professionals has also made it the norm for managers and company leaders to provide a steady flow of feedback.
This reality has eventually led to the emergence of hundreds of millions of resources on the different ways to give effective feedback. Unfortunately, the same cannot be said about being on the other end: there just isn't enough information out there on how to receive feedback well. That being said, here are six tips that can help you get the most out of all the feedback you receive:
1. Handle your emotions offline 
We can't help it if certain comments make us feel certain ways -- we're only human after all. However, your emotional response is yours and yours alone to deal with. To ensure that you are capable of addressing every piece of the feedback with determination and an open mind, get negative emotional reactions out of your system through simple breathing exercises.
An article by Pain-Free Working explained how exercises like deep breathing, the 4-7-8 breathing technique, and the lion's breath technique can help release tension in the head, promote relaxation and improve your mood in just a few minutes.
2. Identify good intentions 
Taking in criticism or feedback can be hard -- no matter how meaningful, constructive or true it may be. However, it is something you must overcome in order to become better at receiving feedback. Again, you have to remember that the person giving you an evaluation isn't out to get you and intentionally hurt your feelings. They are there with the intention to help you see points of improvement.
3. Actively listen
Whether you are listening to a talk or participating in a class, the only foolproof way to learn as much as you can is by listening actively. This undeniable truth also applies when taking in feedback. When the other person is sharing his or her feedback with you, make sure to listen closely. Let the person share their complete evaluation, without interruption. Avoid analysing or questioning each and every comment, and instead, focus on trying to understand what the other person means and the perspective they are coming from. Once they are done, The Muse suggests repeating back the comment to ensure that you got everything right.
 4. 
ASK QUESTIONS
In addition to repeating the other person's comments, it would also be in your best interest to ask questions if there are parts that you weren't able to fully grasp. Asking questions will not only show how willing you are when it comes to understanding their assessment. This simple act can also help you have more clarity, get to the root of the issues raised and have access to some possible solutions for addressing said issues.
5. Learn from each feedback
Even if the feedback you've received is unfavourable, there is surely still something you can learn from it. Just like how you would try to 'Overcome Failure', ask yourself why you got such commentary. Then, use that knowledge to further improve your work and to ensure that the next feedback you'd get will be much better.
6. CIRCLE BACK
As the old saying goes, actions speak louder than words. With that in mind, after making sense of the feedback you've received, make sure to work on the items mentioned and issues raised. It would also be a good idea to circle back with them to see how things are going from their perspective. Doing so will not only strengthen your relationship with them, but also provide you with an opportunity to get more feedback.
Feedback can be thought of as two-way streets. Meaning to say, in order for it to be as effective as it can be, the giver should know how to offer meaningful comments while the receiver should know how to receive assessments well.
Rahma is a freelance writer, who recently moved from corporate to shape up her own venture! She is passionate about personal development, storytelling, women's empowerment and hiking.