Just Say No to Pouring the Tea!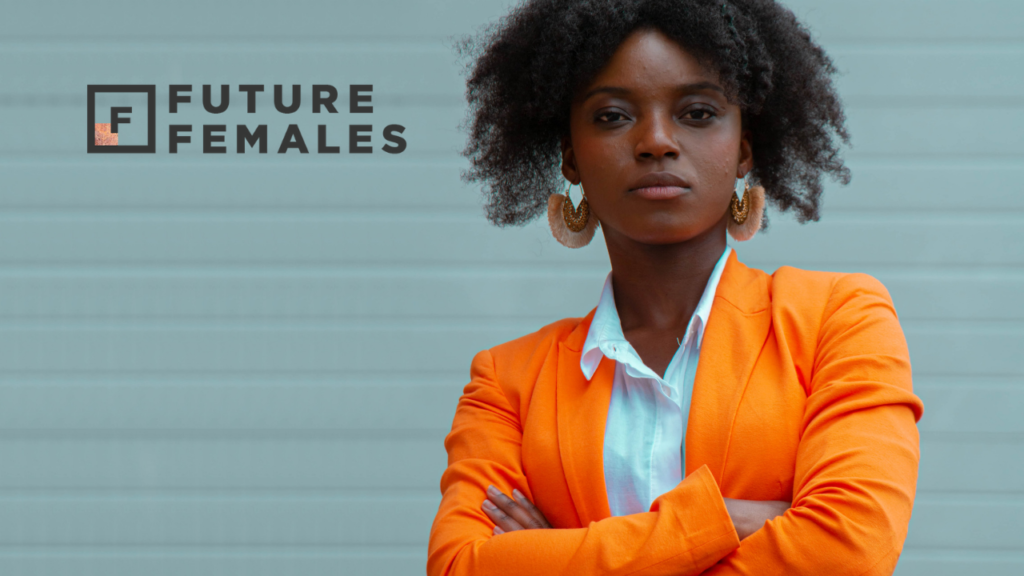 This week we interviewed Lisa Lyhne, Managing Director for Sun Exchange. Lisa is the perfect example of both resilience and leadership. Lisa talks about encompassing resilience both emotionally; as a woman in a man's industry, and physically; by leading her development team to strive for resilient software.
What is your role at Sun Exchange? 
I'm managing director of Sun Exchange. I'm responsible for ensuring Sun Exchange operates as efficiently as possible and guiding the business in executing against our strategy. 
 My current role has evolved over time. I first met Sun Exchange through the business incubator programme 'Microsoft Bizspark' in 2014. I was instantly drawn to the company and became a tech mentor to founder and CEO, Abe Cambridge. After two years of working together, Abe appointed me Chief Technology Officer. In that role, I spent two years leading the development team in building Sun Exchange's core application, including blockchain integration. 
Today, I'm focused on knitting together all teams across the business, including sales, marketing, finance as well as tech, so that the business as a whole functions efficiently. This is essential as we transition from being an up-and-coming startup to a stable, reliable, thriving business. 
I've spent about 30 years in technology and business, both in South Africa and Europe. In 2015 I founded Jump Software, a software house that builds solutions for startups lacking in-house technical skills. Before that I served as founder and COO of software development company, Dariel Solutions, where I had the opportunity to grow the tech team from five people to over 100. 
These experiences have contributed greatly to the skills I need as MD of Sun Exchange, including the ability to guide a business, formulate strategic organisational objectives and then build and empower the teams required to deliver the work.
What does resilience mean to you? 
Working at a company like Sun Exchange, when I think of resilience the first thing that comes to mind is innovation. Societies across the world today are facing dire global challenges such as global warming and the resulting climate-related disasters, the threat of mass job losses due to automation brought about by the fourth industrial revolution, and extreme inequality including staggering rates of energy poverty. In light of such challenges, to remain resilient means to continuously innovate not only to adapt, but to address those challenges head-on. Sun Exchange is a perfect example of this. Our unique solution utilises technology and the power of the crowd to advance the global transition to clean energy, offering a direct response to climate change and promoting economic development and future-proof solar jobs. 
The term "resilience" is also a software architecture term, and something the Sun Exchange development team always strives for. Resilient software is robust and flexible and built to allow for changes in the business needs. This is as opposed to "quick and dirty" software, written for a single purpose, but the result is often brittle. As the requirements change, the software cannot be adapted. 
What do you think resilience looks like in women? 
Sheryl Sandberg, COO of Facebook, has said,
"You are not born with a fixed amount of resilience. Like a muscle, you can build it up, draw on it when you need it. In that process you will figure out who you really are — and you just might become the very best version of yourself." 
Part of being resilient as women is about forging forward and carving a path for ourselves, regardless of whether we receive an invitation to do so or not. The young women of Wynberg Girls High School recently provided a wonderful example of this. Their school is currently running a crowdsale to go solar through Sun Exchange. In order to promote the crowdsale and drive interest in the project, some of the learners decided to record a podcast discussing their enthusiasm for solar energy and sustainability, encouraging people to support the school's efforts to install solar power. These young women took matters into their own hands and applied hard work and creativity in order to pursue an endeavor they are passionate about. My Sun Exchange colleagues and I found it quite inspiring.
In order to pursue our dreams and fulfill our potential, we cannot simply sit around and wait for all the conditions to be right. Instead of waiting for permission to move forward, we must simply move forward. Whether you're a founder looking for funding, a writer pursuing a publishing deal, or a student who wants to reduce your school's environmental impact, be dynamic, determined and focused in your approach. 
Would you describe Sun Exchange model as resilient, and why?
Absolutely! Across every facet including its mission, software solution and business model, Sun Exchange is purpose-built for resilience. 
Our mission is to connect the world to the sun, with the goal of accelerating the global transition to clean energy. We leverage technology innovation in order to address massive obstacles facing humanity, including climate change and energy poverty, making our solution resilient in its very essence. 
From a software point of view, we have also introduced technical resilience to the business. When I started with Sun Exchange there was a minimum viable product (MVP) in use. This was a "quick, cheap and dirty" solution that allowed the founders to prove that the concept of Sun Exchange worked. When my team and I joined we rewrote the software with resilience as the primary non-functional requirement. We knew that the business would be changing and scaling fast. Our software is now up to the challenge of supporting the business as it grows. 
Finally, Sun Exchange business model is also designed with resilience in mind. We receive revenue when we raise the funds for a solar project, and a small fee for managing the system for it's 20 year lifespan. Within the next 18 months we will be in a position where we cover our operational costs from annuity income. 
We are also able to scale the business running multiple projects in multiple countries. There is enormous demand from both energy users, and our members who wish to fund solar projects.
What aspect of Sun Exchange excites you the most?
I love being part of a team that's creating something that's completely new and has never been done before. There's no template for us, which means the work is always challenging and there are constantly obstacles to overcome. This creates a great sense of determination and camaraderie within our team. This ethos is reinforced by our knowledge that Sun Exchange has the potential to change the world and address critical global challenges. Every day I'm focused on work that is meaningful, and surrounded by smart people who share my passion and dedication to that work. 
What is the biggest struggle that you face as a female working in a male dominated area? 
I've been in male-dominated industries throughout my entire career, and I've definitely learned some lessons on how to navigate those spaces along the way. It's worth mentioning I've also worked with many, many men who respected me as an equal and as a colleague, and in no way let my gender impact how they viewed my leadership and technology capabilities. 
However, I have also been in some challenging situations and one way to figuratively sum up what is perhaps the most important lesson I've learned is:
"Just say no to pouring the tea." 
Early in my career, I was a consultant tasked with finding out why my organisation had failed at something important, and presenting it to my colleagues and the client hierarchy.  My boss, also a man, was in the room with me as well. Just as I was about to start my presentation, my boss asked me to pour tea that had just been delivered. I was completely shocked and caught off guard, but somehow I managed my gather myself and calmly respond,
"I'm sorry I can't. I'm very focused on presenting right now. Please can you pour the tea instead, or ask someone else to do so?"
I had to endure a moment of awkwardness, but the trade-off was an opportunity to learn the importance of asserting myself and standing my ground. It's something I've carried with me and practiced ever since.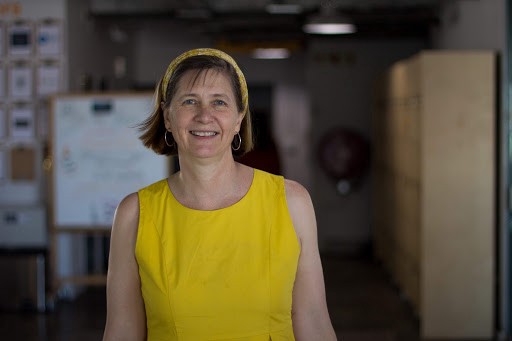 Lisa Lyhne is a IT business professional with over 25 years of experience, gained in South Africa and Europe.
She is passionate about entrepreneurship, and in June 2015 founded Jump Software, which works as a tech co-founder with startups.
She has worked in many IT related roles, largely in software houses, since 1986. She co-founded the software house Dariel Solutions in 2001, and was instrumental in its growth from 5 people at its formation in to over 100 people by 2011.
As an IT consultants she has had experience of several industries as diverse as finance, entertainment, healthcare and airlines.
She has worked on multiple systems development roles – from developer and DBA, to project manager and business analyst. She is an expert facilitator and has run large workshops. She has worked as a business consultant, providing guidance to significant South African corporates as well as smaller and more experimental initiatives. She is extremely knowledgeable about the software development process methodologies, and is passionate about the delivery of high quality, sustainable solutions.