How To Go Freelance; Tried & Tested Tips From A Freelancer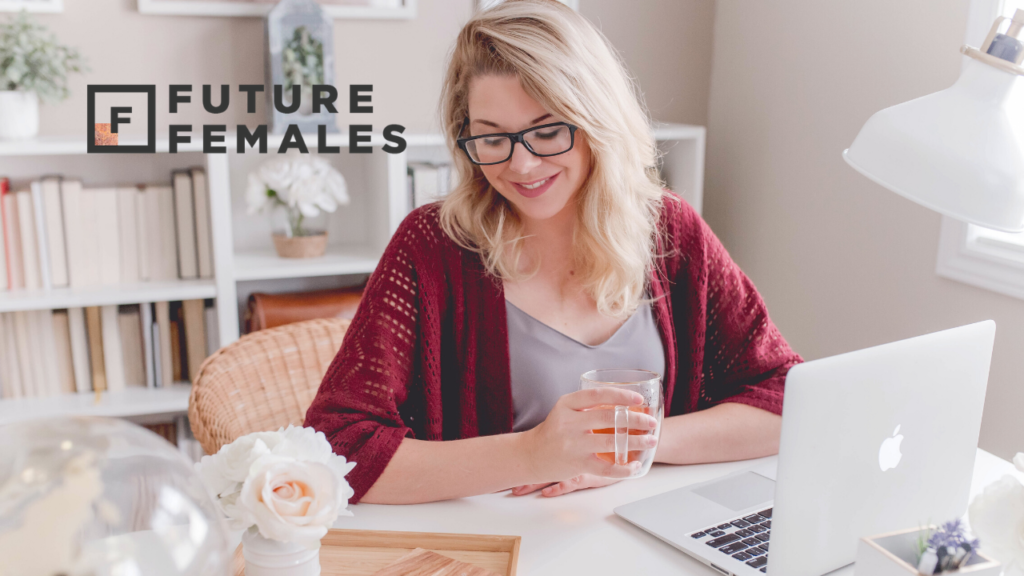 As you may or may not know in July 2019, I kind of threw my life around. This involved quitting my fixed, 9-5 office job to pursue a career in content creation, writing and photography, but more importantly, to work for myself. It wasn't an overnight decision, of course. I went into the new year intending to work on growing my personal brand, build up my knowledge about how the other side of the media world works and to set some things in place to ensure that what I do will be a sustainable business (i.e. source of income).
Now, if you haven't read just why I chose to make these changes this probably won't make much sense to you, but I wrote an original post about this a few months ago. You can read that one over here.
I knew I wanted to write a little update post on how things have been, what I've been working on and what it is that I'm actually doing. Instead of just writing about it, I thought I'd rather ask you guys what it was that you wanted to know about the working for yourself.
So without further ado here are some of the questions I received regarding all-things freelance life:
DO YOU HAVE A CONSISTENT MONTHLY INCOME, DOES IT GO UP AND DOWN AND HOW DO YOU ENSURE AN INCOME TO PAY THE FIXED STUFF? BASICALLY…HOW DOES FREELANCING PAY THE BILLS?
So, firstly does it pay the bills? Yes! There hasn't been a single month where I didn't have my desired amount by the end of the month.
I recommend setting an amount out for yourself to work towards, be realistic about what you feel you'll need to live comfortably. Factor in things like fixed expenses, petrol, going out, phone costs, everything. I am lucky in this sense that I had the ballpark amount of what I was earning at my full-time job and I knew that was enough to comfortably sustain my lifestyle. So my first goal was to (at least) match what I was earning there.
But here's the deal, I knew I wasn't going to make that amount from the odd photography or writing job that I leave up to hope to pop up. Rather, I focused on signing a few monthly regular clients (retainers) for 3-6 month contracts. This way I am guaranteed a fixed amount every month and my goal was to have this amount cover the fixed expenses (rent, debit orders and fixed things like WiFi or electricity). The expenses like eating out, buying things, festival tickets or coffee (still working on this) are left up to the once-off jobs.
It's important (when building a brand or thinking of what you'll be offering) to work towards a service or product that people will need monthly, that way they're guaranteed to use your services again if they were happy with your work. I would never be able to work freelance if I didn't know what was in store next month, I'm way too anxious for that. I also don't have the option of a partner (or parent's) income to help me out, should I not be able to afford basics like groceries or rent.
Basically, I have 3-4 monthly clients (for these I offer an array of things from contributing to their blog monthly, writing and sending newsletters, shooting their social media images or creating a monthly content plan) and the rest are once-off jobs like photo shoots, writing an article, social media consultations and so on. You can have a look at all of the things I offer here.
Yes, some months I double what I made in the previous month but at least I'm guaranteed (thanks to my contracted clients) that I'm earning what I need every month. I'm also very aware that the following month might be a dead one so I still keep my salary the same every month. Just because it was a thriving month doesn't mean I get extra spending money for the next.
And money aside, I genuinely just prefer working with clients over a longer period of time, as this allows me to build a relationship with them and get a better understanding of their brand.
WHAT PRACTICAL THINGS DID YOU HAVE IN PLACE BEFORE GOING FREELANCE?
The thing I want to stress the most about pursuing a freelance career is DO NOT QUIT YOUR DAY JOB! Leaving your job with no plan in place, hoping you'll make it from the next month onward is probably (read: guaranteed) not the best idea.
I slowly started building my own brand whilst working at my full-time job. During this time I had already been active on Instagram and built somewhat of a community on there. I spent many early mornings before work and many late nights way past midnight, building my website, writing blog posts, working on curating my portfolio, scheduling emails, reading, researching and getting my name out there.
Now don't let me glamorize this, it took a lot of saying no to events, family, friends and days out because I chose to rather shoot, edit, write and work in the evenings, on weekends or when everyone else was out living their lives. So by the time I quit my job I already had an active social media presence and somewhat of an online community (I can't stress enough how much this has helped me), a working website and an online portfolio of past clients and work that I did on the side whilst working full-time.
Another big thing that helped me? I saved up the equivalent of three months' salary (by reducing expenses and not touching a cent of the side money I was making) so that even if I didn't have anything planned, I could give myself a grace period of three months to find my feet. Also, if it wasn't for having fixed clients already in place the month after I quit, I would even suggest saving up more.
And that takes me the last point: I had fixed retainer clients (both for 6 months) in place that covered the essentials like rent and other debit orders like my phone and the things that needed to be paid. I'd also recommend reducing your expenses as much possible before taking the leap by taking a look where you can save on monthly costs like overly-expensive cellphone contracts, added data bundles, debt, clothing accounts or a monthly car payment.
…AND THAT TAKES ME TO THE NEXT QUESTION, WHEN DID YOU KNOW IT WAS THE RIGHT TIME TO TAKE THE LEAP?
Truthfully, there will never be the perfect time to take the leap and if you wait, hoping for that moment, you'll be waiting a very long time. But guess what? You don't have to have it all figured out. All you have to do is think things through, come up with say a 6 month plan and be realistic about it. Do you know what you're offering, do you have a client list, some contacts, a marketing strategy, social media platforms in place, do you know how to pitch yourself, what's your plan B? Prepare, practice and then jump!
HOW DO YOU FIND NEW CLIENTS? DO YOU APPROACH SOMEONE OR IS IT JUST REFERRALS?
Hustle! Constantly. That's what I spend at least 50% of my time doing. It involves a lot of networking, emails, being active on social media, updating my website, meeting local businesses, writing pitches and getting your name out on every platform imaginable.
As previously mentioned, I am very lucky that I had an active social media presence and somewhat of an online community before taking the leap, as this has helped greatly with people approaching me. But I have also reached out to someone as soon as I know they're looking for social media or content help and have quite a few referrals come through from past clients.
HOW DO YOU ORGANIzE YOUR WORK? DO INVOICING, PAY TAX?
If you had to see my Google calendar right now, you'd probably faint. But truthfully, there is no "trick" to this. It takes discipline and a lot of tracking everything, documenting everything and checking in regularly.
I also have Google spreadsheet upon Google spreadsheet for tracking income, expenses, clients for the month, the work that needs to be done for them, whom I've invoiced, who's payed and so on. For once-off jobs (like photo shoots or consultations) I request a deposit to secure the day's booking and send the invoice in full when I hand over the final content or once the consultation has been finished.
For my fixed clients I just send them an invoice on the 25th of each month with proof of all of the completed tasks. I ask all of my clients to pay before the 1st of the following month. An important thing to factor in though: clients OFTEN don't pay when you want them to, so make sure you've got a bit of, what I like to call, a buffer amount to make sure you'll be okay even if they end up paying later.
I also have a fixed "salary", which I pay myself on the 25th of every month as any company would. If I ended up making more that month, great! Less stress for the following month. And if I end up not ever needing that money it goes into savings, investments or travelling.
And tax? Haha, I'm still getting the hang of this one #PleaseSendHelp.
CONCLUSION
So there you go, a few months in and this is what I've come to learn. I know, it's a long one but I wanted to answer in as much detail as I could to show you it's so do-able to not have to follow the status-quo ! I'd also like to add that with this there is absolutely no pressure if you don't know what your calling is, I think society puts way too much pressure on young people to do so. Your calling also doesn't even have to have anything to do with how you make money, I know for sure mine isn't. Heck, sometimes I feel like giving it all up and becoming a waitress in a little town somewhere in the Karoo. And if you're truthfully happy working alongside co-workers in a 9-5, that's great, some people love an office environment and there's no shame in that. You do you, always. This is just me doing me (for now).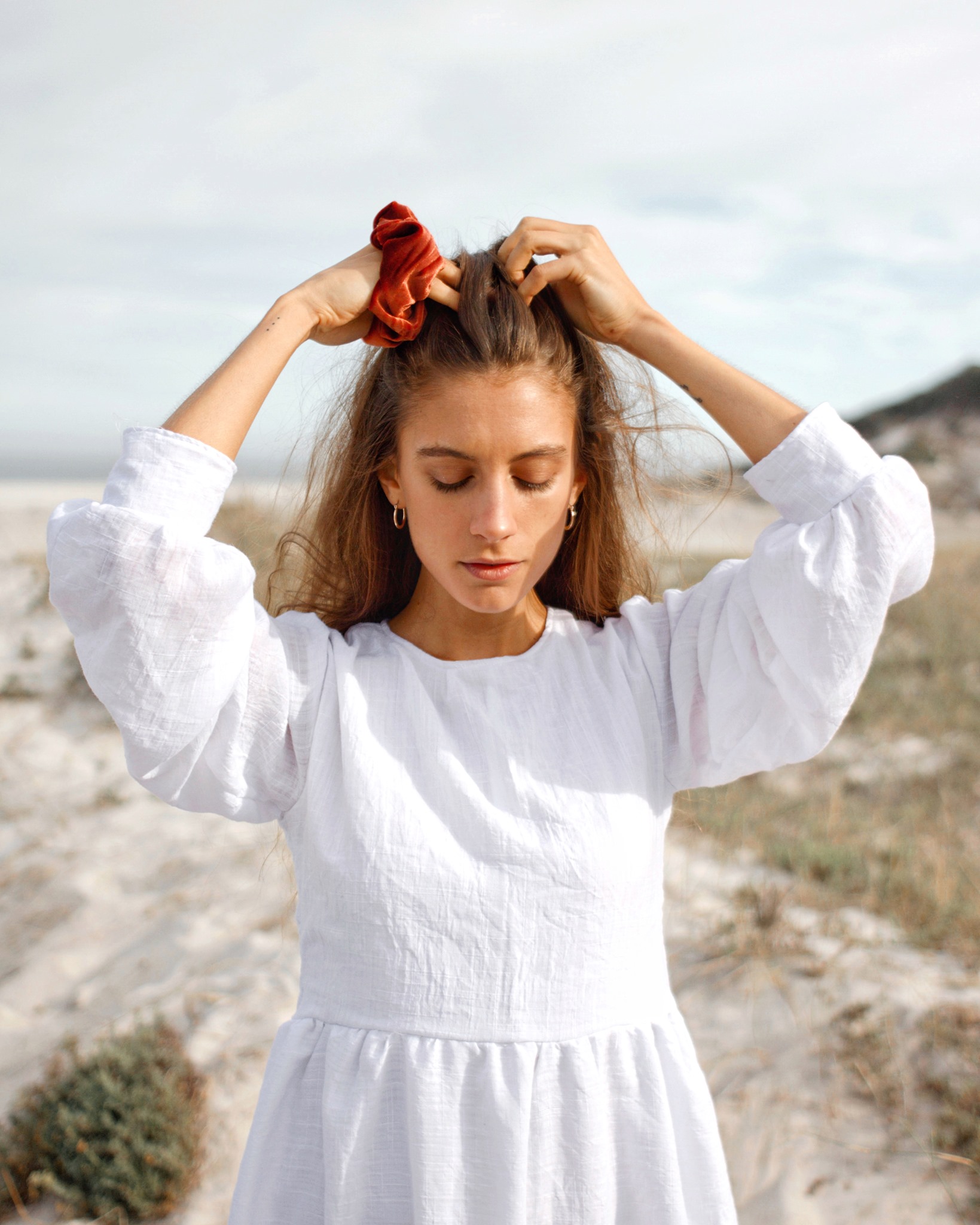 Mischke is a digital creator based in Cape Town, South Africa who shares a lifestyle, focused on sustainable living, travel, the best food, and wellbeing. Mischke is passionate about photography, content creation, and social media where she works with brands and businesses that share her values, which gives her an opportunity to shares stories in a natural way. She is open to collaborations it could be, photography, styling & writing, to social media marketing and growth.
Mischke has successfully created content for, curated, managed and improved the social media profiles of various brands, restaurants, and one of South-Africa's largest online stores.