FUTURE FEMALES BUSINESS SCHOOL
Build your profitable dream business.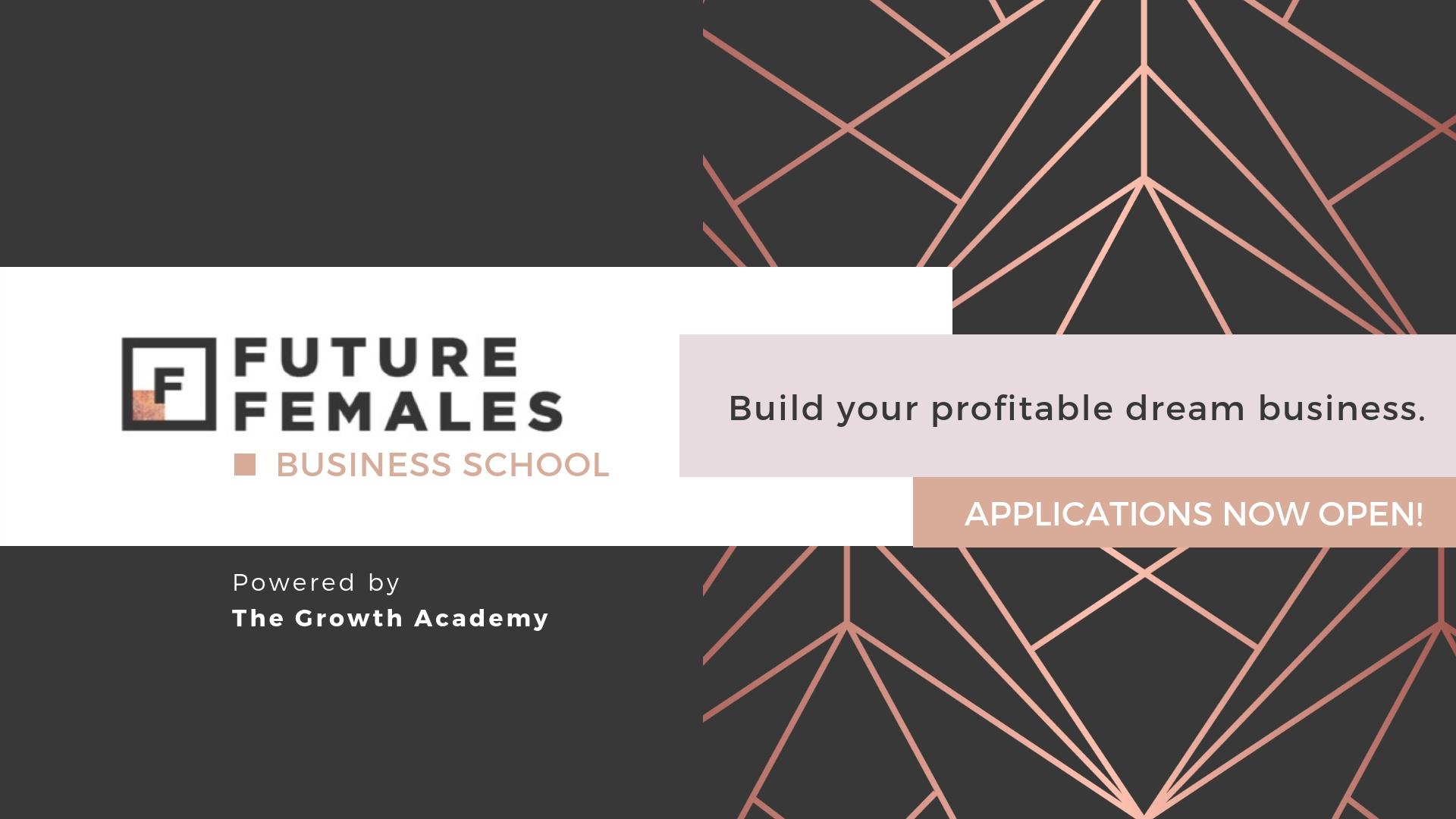 WHAT IS THE BUSINESS SCHOOL?
The Future Females Business School is a three month virtual incubator, that supports female entrepreneurs to build profitable and scalable businesses.  
Brilliant Business Idea? Check.
Motivation and Hustle? Check.
Strategy, mentorship and actionable how-to's? Need!
Building a thriving business requires clarity, vision and the ability to execute the right strategies, at the right time whilst being consistent in your pursuit to thrive as an entrepreneur.  If you are ready to learn what it takes to become a successful small business owner and leader, to get out of your own way and build a business that not only looks good, but makes serious money, then this program is for you!
Future Females Business School is your opportunity to equip yourself with success strategies, explode your growth and influence and learn the skills you need to build a better business, faster than you could have imagined, with the support and guidance you need to succeed.
WHO IS IT FOR?
The Future Females Business School is for female entrepreneurs who want to build their dream businesses, fast.
In 2018 we had 44 women from 11 countries participate – making 12 months of progress on their ideas and businesses in the 3 month program.
Do you have too many ideas and are not sure where to start?
Are you stuck in the perpetual cycle of 'planning' mode?
Are you ready to escape the daily grind and double down on your side-hustle?
Have you taken the leap on your business in the last 12 months, but are feeling stuck, overwhelmed, and unclear on the path forward?
Then this program is for you.  it's been designed to give you the proven roadmap – the plan of action- that delivers all the essential information you need to get super clear on your what, your how and your when, so that you can get movement in your business that builds momentum for breakthroughs and success.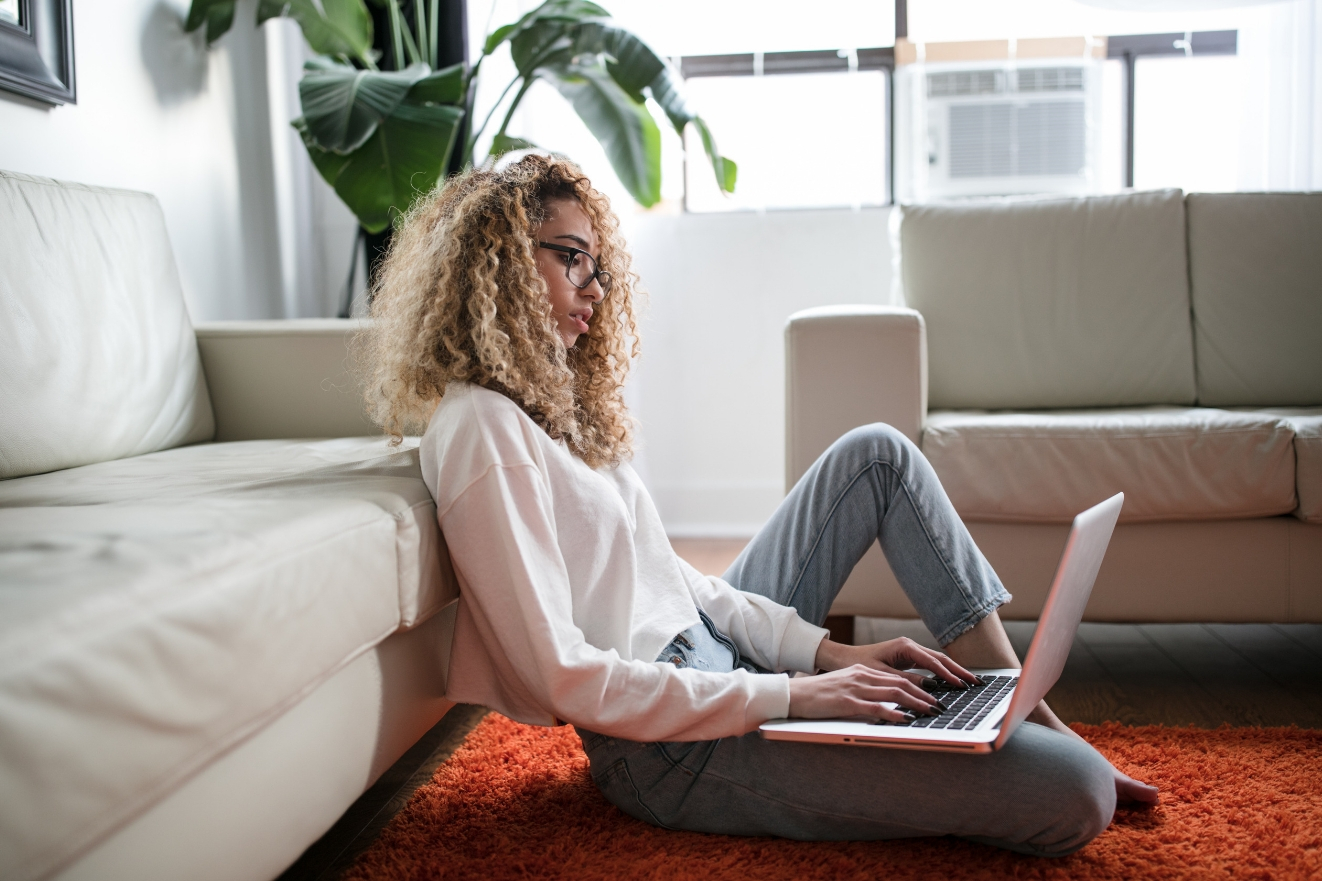 WHAT WILL YOU GET OUT OF THE PROGRAM?

This three month program gives you the exact roadmap and support you need to confidently take action to build your business.  We cover everything from your purpose & brand, your marketing and sales plan, your finances, and how to create the lifestyle you want to have as an entrepreneur.  It's not only business, branding and budgeting, but also mindset, motivation & inspiration.
MONTH 1:  BUILD
Get clear on your purpose & vision

Uncover your high-value customers


Document a profitable business plan

Build an irresistable & unique brand

Create a high-converting website
MONTH 2: SELL 
Grow your email list

Create valuable, engaging content

Build your social influence

Sell with confidence

Increase sales & profits
MONTH 3: SET UP FOR SCALE
Become more productive

Make smarter business decisions

Maximise your tools & systems

Scale your business

Plan for your future
PRIVATE MEMBER GROUP
Access to our community of like-minded entrepreneurs rocketing down the same exciting path as you! This is the place to share your story, learn from others, collaborate and stop by for inspiration, education and support.
WEEKLY LIVE COACHING CALLS
Have your burning questions answered and benefit from the challenges, progress and wins of other members in our weekly live 'office hours', where we delve deeper into each module's content, to ensure you're ahead of the game.
PERSONAL SUPPORT FROM EXPERTS
Tap into our expert coaches for feedback on your work and progress, to save on your own trial-and-error time,  and money!  The coaches collectively have advised hundreds of clients on multiple continents to successfully start & grow businesses. 
PROVEN TEMPLATES & TOOLS
At every step of your business journey, we provide you with our custom business tools. From worksheets, workbooks, schedules and trackers to road maps, blueprints, models, calendars and forecasts….we've got you covered.
How does the application process work?

There is a two part application process – a short text-based survey submission (through the link above) and then a written motivation or video submission, of up to 1 minute long.  Complete applications will be favoured.
What is the timeline?
Our 2019 program runs for three months from March  6th, covering 12 actionable topics to drive a stepchange in your business.
What is the cost?
Starting a business is an investment, and while we aim to keep the participation cost as low as possible, this is a paid program.  The payment options are full up-front payment of US$749 OR 3 monthly instalments of $269.  We also have limited spots available on scholarship, which will be needs-assessed.
What is the time commitment during the program?
The most successful participants will spend 3 to 4 hours a week progressing through the Business School content, and engaging with their coaches and peers.  Like anything in life, what you put in is what you get out!
Will this program work for <x> business?
The core program content will equip you with lean startup strategies that are applicable and transferable across different business models and industries, so you can use them not just in your current business, but as you progress in your entrepreneurial journey.  So whether you have a product-based or service-based business, are building the next Facebook or crypto-exchange, this program will work for you.
Will this program work if I haven't yet started working on my idea?
Absolutely – this program will equip you with the strategies you need to test your idea and validate demand for it in the market, so you can then confidently invest your time, money and effort into bringing it to life.  We help you pick your niche and get the marketing plan in place to ensure you build in a profitable and scalable way.
Will the program work if I'm already in business?
Yes!  Many of our entrepreneurs from our 2018 program were already operating businesses, and used the Future Females Business School content and personal support structures to become more profitable, more flexible and to scale fast, in a sustainable way.  
Can men apply?
Hell yes!  Future Females Business School (like Future Females) is open to all women and supporters of women.