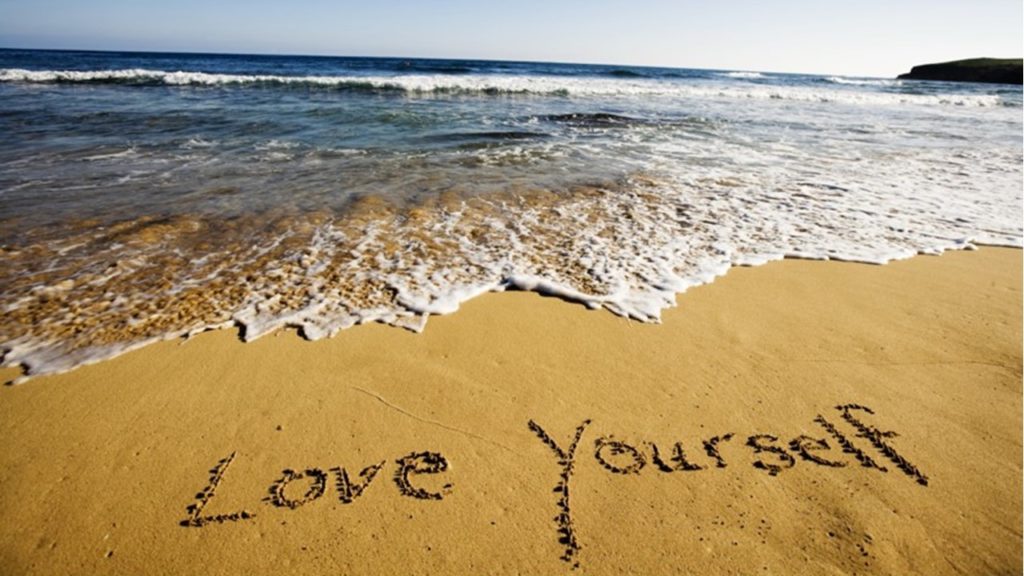 Where Balance Comes From
"If I asked you to name all the things you love – how long would it take for you to name yourself?"
As someone who thought they'd a good amount of self love, this question made me realise how far down the list I was.
Simply put – I wasn't a top priority.
Most people think of balance in the sense of work and life but I think that's where we go wrong. Balance starts with me. If I'm not at 100% how can anything else be even remotely in balance?
To find balance is to find your flow. To find your flow you have to be in touch with who you are and what you really love doing.
This means taking stock of what's most important to you and looking after your emotional well being. We live in such a fast paced society, constantly connected to the outside world with social media and our dumb phones, that we seldom get twenty minutes to ourselves never mind a couple of hours.
Just look at how it's February already! I bet many of you reading this are beating yourselves up a bit about something that hasn't happened. Be kind to yourself. Even the universe is gentle – just look at how we given the shortest month so soon in the year as if to say 'we know it feels overwhelming, you got this.'
Self love is easy to say out loud but what actions are you taking? Here are four tips to begin expanding on that journey
1. Take yourself on a date.
When last did you treat yourself? When we in a relationship we always thinking about special things to do for our beloved – so why don't we do that for ourselves?
One of my best 'dates' was when I took myself out for sushi at the Waterfront: glorious sunshine, delicious food, cold wine and my book. With my phone switched off I could enjoy just being with my thoughts and people watch.
These dates can be wherever you want, sometimes I go to a movie alone, other times its a walk in nature. The most important aspect is being alone and disconnected from your phone to connect to you and be free to do whatever you feel in the next moment.
We evaluate our goals, but how often do we evaluate how we feel?
2. Go for a long drive
I first started doing this in Varsity up in Johannesburg where I could pick a direction and just drive. I still remember my gran being totally confused by this and was convinced I was with a girl. "He couldn't possibly drive all the way to Dullstroom for lunch on his own?"
Cell phones had just come out so I could phone her at lunch to tell her I was, indeed, alone.
I misread the map to get there and ended up driving on a parallel road away from Dullstroom. With no signs showing a name remotely close to that I pulled over to check the map and found a dirt road that would cut across the country side and get me back on track.
That was one of the single most enjoyable roads I've ever had the pleasure to drive on. A tiny dirt road well maintained that took me through fields, farmlands crossing rivers and past ancient trees. While I didn't have a camera, the images are still fresh in my mind. It was beautiful. Th only sign of civilisation: the fences.
I was free, I had no care in the world, I was exploring. I learned the value that day of getting 'lost' – because we're never lost. We're just temporarily off what we think is the path, and get to experience beauty we may never have had a chance to see.
3. Take yourself on a weekend away.
This. Is. Bliss.
Having an entire weekend to myself gives me the total freedom to get in touch with who I really am. Sleep, write, evaluate my goals or life as it is, exploring how much fun I'm having… what fun do I want to have on the weekend. All without any ramification of balancing what someone else wants to do had they been with me.
Truth be told I only know about four people that go as far as taking themselves away for weekends. If you have families of course this makes things trickier but you and your partner should plan for it and give each other the space to enjoy this. There's no excuse.
Advice: plan for as much downtime, chilling and relaxing as you can. Allow yourself to sit quietly in your thoughts and allow them to flow, taking note where they go.
4. Travelling overseas alone.
This is the absolute ultimate gift and something I believe everybody should do at least once in their lifetime. This really allows you to understand how you deal with stressful situations, and manage your thoughts. You learn the greatest and simplest gift we all have that ego tends to get in the way of: asking for help.
Every day is a gift of time. Time is yours, you have no specific place to be; no plan to meet someone for lunch; no deadlines for work. It's like going back into a time when life was simpler.
It's beautiful.
Starting later if you so wish, taking the route you feel you'd like to explore, sitting and enjoying a view for longer and learning the most important lesson that will help you in life: trusting your intuition.
Advice: the more exotic the location you choose to travel alone; the greater the reward will be. The richer the experience will be. You'll return connected to yourself in a way normal life can never provide.
Sometimes the word 'selfish' pops up around this. Buy that word a one way bus ticket out of your mind. Taking care of yourself and doing what you love is certainly not selfish – it's self love. Selfish is forcing others to do what you love at their expense. Like telling the birthday girl where she should organise her birthday because you love the place and its more convenient for you.
You'll never spend as much time with anyone while you're alive as you will with yourself. Embrace that. Take every opportunity to explore who you are – alone – so that your interactions with those closest to you can be enriched.
The greater your understanding of yourself; the more life starts to flow with you. A great gift I learned from all four of these combined?
1. Quality is far more important than quantity.
2. Balance comes from understanding who you are and what you love.
I've become selective in whom I choose to spend my time with; selective in what events I go to and selective in what plans I choose to say 'yes' to. I've even scheduled days to ensure I hike alone and not constantly with people – as much as I'm happy people are donating to the causes and want to join it's important to me to have some quiet hikes alone.
Why wait until you have a nervous break down or start to feel lost? Be proactive and start with being kind to yourself. Start by scheduling your first 'me date'.
Because you're worth it.